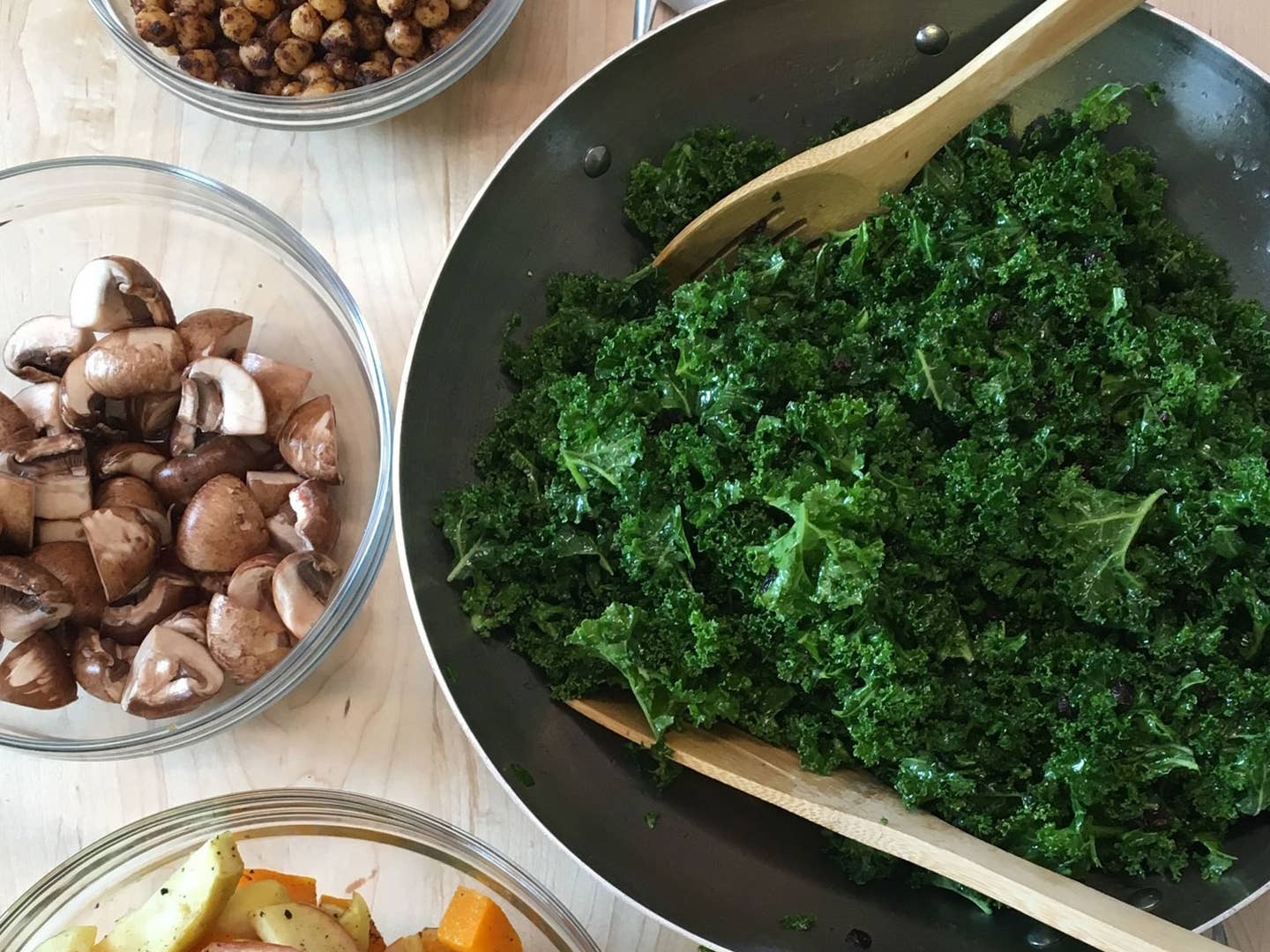 Culture
9 Livestream Culinary Classes to Upgrade Your Quarantine Cooking
After all this, your home cooking could be up for a Michelin star.
We've all been cooking a lot at home and while it's great to rely on old favorites, now's the perfect opportunity to learn a new skill or two... with the help of professional chefs. For our quarantine comfort, Michelin winners and Iron Chefs from around the world are offering up their culinary expertise for free. Check out these 9 livestreams for everything from easy tutorials for the kids to cocktail seminars for the adults:
1. Massimo Bottura: The three-star Michelin chef behind Osteria Francescana in Moderna, Italy (voted the World's Best Restaurant in 2016 and 2018) is livestreaming his nightly dinner preparations. Recent meals have included Thai Vegetable Curry and Parmesan Tortellini. Tune in to "Kitchen Quarantine" daily at 3:00pm EST on Bottura's Instagram.
2. Samin Nosrat: The personality behind the cookbook and Netflix show, Salt, Fat, Acid, Heat has started a podcast called "Home Cooking" to answer quarantine questions like "What do I do with all these beans?". Have a question? Record your inquiry on your phone and email to alittlehomecooking@gmail.com. Keep an eye on Nosrat's instagram as she gears up for Instagram cooking classes.
3. Antoni Porowski: This food and wine expert and member of Queer Eye's Fab Five is hosting "Quar Eye: Cooking Lessons in Quarantine" on his IGTV. His recipes like the Keep Calm-lette and Let Me Outside Leftovers are emotionally and physically satisfying.
5. The Halyard: North Fork favorite The Halyard (helmed by James Beard-award-winner Galen Zamarra) will host a cocktail class on tonics on Saturday 3/28, as well as a vinaigrettes and salads class on Sunday 3/29. Both will be taught by Executive Chef Stephen Bogardus at 4:00pm EST on Instagram live.
6. Slow Food: The non-profit is launching Slow Food Live, a livestream series featuring lessons like how to make a sourdough starter and how to make zero-waste minestrone. Since we all have to take it a bit slow, visit the Slow Food Live homepage for the Zoom session schedule.
7. Amanda Hesser and Food 52: Co-founder and CEO of Food 52, Amanda Hesser is consistently posting cook-along videos (bolognese! giant crinkled chocolate chip cookies!) on her Instagram story. Also check out the Food 52 Instagram story and IGTV for home recipes from their managing editor.
8. Delish: Cooking platform Delish is Instagram live streaming kid-friendly cooking classes Monday through Friday at 1:00pm EST. Hosted by editorial director Jo Saltz and her kids, the 15 minute episodes will feature fun and easy recipes and are saved in a dedicated Highlights section on the Delish Instagram for future use.
9. Haven's Kitchen: Follow along as Ali Cayne, founder of the NYC cooking school, teaches her son to cook, from simple white rice to caramelized banana french toast. Find the full videos on the Instagram Highlight "Cooking W/ Will," as well as other simple recipes on Haven's Kitchen IGTV.