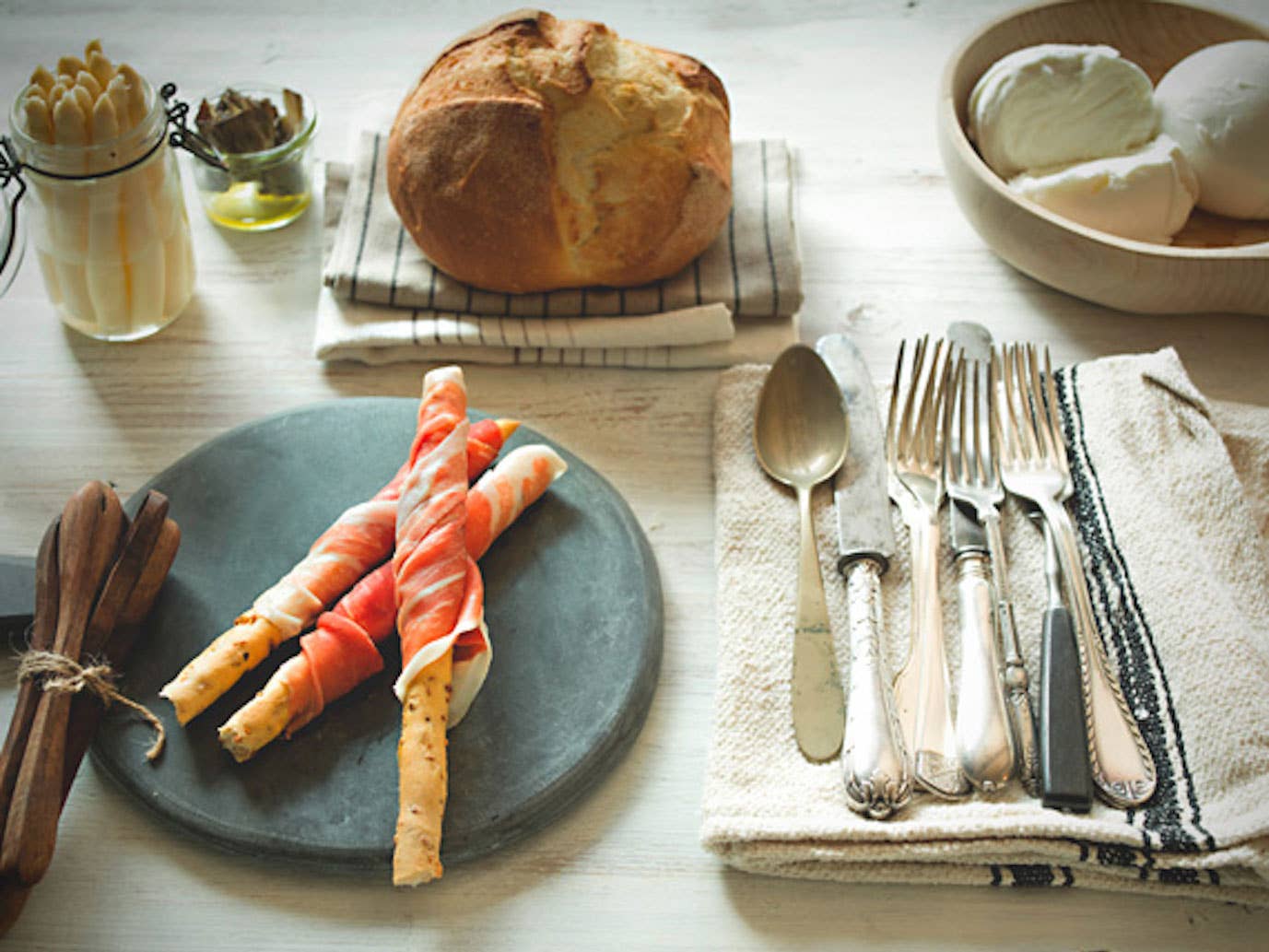 Travel
These Italian Comfort Foods Are Easy and Satisfying Weeknight Dinners
Savory, PDO-certified ingredients transform simple recipes into sophisticated meals
Fall is a season when we break out our jackets and start hunkering down for busy days ahead. Whether you're meeting deadlines, hitting career goals, or helping your kids with homework, comfort foods nourish our appetites and warm our souls. For inspiration, Italian staples, such as soup and pizza, make home-cooking easy and satisfying.
To get ready for weeknight dinners in this season of productivity, minestrone soup with Grana Padano and pesto pizzas with Prosciutto di San Daniele and burrata are great options for discovering the mealtime possibilities of high-quality Italian products.
In Europe, PDO stands for "Protected Designation of Origin" and offers a guarantee of quality and authenticity. Only products made with traditional methods within defined production areas, under strict supervision and carefully monitored ingredients qualify for PDO certification from the EU. Among these artisan products, you'll find some of the world's most delicious cured meats and cheeses, such as Prosciutto di San Daniele and Grana Padano.
Their flavors are complex enough to stand on their own. However, in recipes, they transform even simple dishes into mouthwatering meals. For Italians, getting back to basics is about celebrating taste and regional specialties. In the northeast, the Friuli Venezia Giuila region is known for its all-natural Prosciutto di San Daniele made with only two ingredients: Italian pork and sea salt.
Some might call the microclimate, or air, a third ingredient, which gives Prosciutto di San Daniele its distinctive profile. At your local grocery store or market, look for the branded outline of a ham with the letters SD to know you're getting real-deal Prosciutto di San Daniele, which has been dry-cured for at least 13 months. Properly sliced pieces will also have some ribbony fat to them.
Likewise, Grana Padano originates nearby in northern Italy and is a popular hard cheese for grating or flaking. It can only be produced in this region and must be made with locally sourced, partially skimmed raw cow's milk inspired by methods developed more than 1,000 years ago. To receive an official PDO stamp, the cheese must be aged nine to 24 months or longer.
For your comfort food cravings any time of year, Prosciutto di San Daniele and Grana Padano elevate meals without a ton of effort. On an appetizer plate, thinly sliced Prosciutto di San Daniele has a, sweet flavor and chunks of Grana Padano complement olives and nuts. Both pair beautifully with fruity red, white, or sparkling wines.
To improve everyday meals, sprinkling grated Grana Padano over risotto, pasta, or steamed veggies is a perfect shortcut for adding flavor or making a quick gratin combined with breadcrumbs and olive oil browned under the broiler. And, hold onto that Grana Padano cheese rind because you can use it to add flavor and texture to soups.
One of the easiest combinations for a hearty meal filled with fall goodness is a modern spin on classic minestrone soup and pizza. To prep for the week ahead, make soup over the weekend and store it in the fridge or freezer for convenience. Serve the soup with individually portioned pizzas made using store-bought crusts, naan, or flat breads, such as pita rounds for a complete weeknight dinner. Or, for a lighter meal, pair pizza with a salad.
Topped with grated Grana Padano, this pasta-flecked veggie soup is an autumn essential.
3 Tbsp. extra-virgin olive oil
1 cup diced yellow onion
½ cup diced red onion
3 cloves garlic, finely chopped
1 cup diced carrots
1 cup diced celery
1 cup diced fennel
1 cup diced red potatoes
1 cup diced zucchini
2 cups kale, stems removed
Kosher salt and freshly ground black pepper, to taste
4 cups vegetable stock
1 Grana Padano cheese rind
1 cup small pasta, cooked and drained
1 cup canned cannellini beans, rinsed and drained
1. In a large saucepan over medium-high heat, heat olive oil. Add white and red onion and cook two minutes, or until caramelized. Add garlic and cook about one minute.
2. Add carrots and celery and cook until slightly softened and translucent. Next, add fennel, potatoes, and zucchini, stirring after each addition.
3. Pour in stock and add cheese rind. Bring soup to a boil and in the meanwhile, chop the greens.
4. When soup has reached boil, add chopped kale and season with salt and pepper. Reduce to a simmer and cook for 15 minutes.
5. Add cooked pasta and cannellini beans and cook for an additional 5 minutes.
6. Remove from heat and season to taste with salt and pepper. Garnish with freshly grated Grana Padano cheese and a drizzle of olive oil.
Pesto Pizzas with Prosciutto di San Daniele & Burrata
These perfectly portioned pizzas are delicious on their own or with a bowl of soup.
¾ cup loosely packed basil, plus small leaves for garnish
¼ cup olive oil
¼ cup walnuts
2 Tbsp. grated Grana Padano cheese
1 small garlic clove¼ tsp. salt
4 flatbreads or naan
8 oz. burrata cheese
8 slices Prosciutto di San Daniele, halved
Pepper, to taste
1. Preheat broiler to high. In a food processor, combine basil, oil, walnuts, cheese, garlic, and salt until smooth.
2. On a sheet tray, arrange flatbreads. Place under broiler until golden and toasted, about four minutes. Turn over flatbreads and toast until golden, about four more minutes.
3. Remove from oven, spread each with two tablespoons of prepared pesto. Return to oven for one more minute or until pesto is fragrant and set. Remove from oven and transfer to a cooling rack.
4. Gently break apart burrata and divide evenly among each pizza. Drape four halves of prosciutto over cheese. Season with pepper and reserved basil leaves.