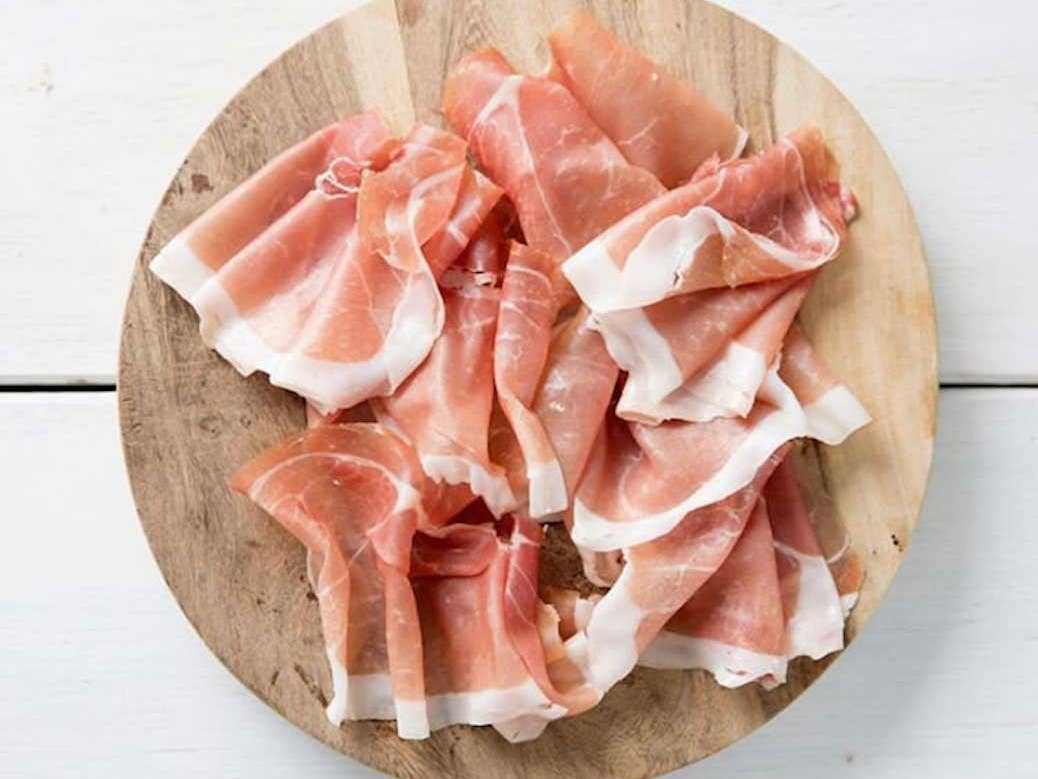 Travel
Upgrade Your Lunchtime Salad With Finely Crafted Products From Northern Italy
While these salads are ideal for weekday lunches, you can also incorporate them into your dinner table as a light main or a colorful side to a roast or pasta.
Moving from the sides of our plates to center stage, salads have become exciting mains packed with tantalizing flavors and nutritional value. Going into fall, leafy green brassicas, such as kale and arugula, provide a satisfying base with a bit more bite for getting creative with toss-ins and toppings. For a filling weekday salad, elevate your lunch bowl with Prosciutto di Parma and Grana Padano cheese.
To make a balanced meal that keeps you going throughout the workday, try a kale salad with Grana Padano vinaigrette and almond crumble, offering nutty, savory notes, or an arugula prosciutto salad with grilled nectarines and fig jam dressing, spotlighting the sweet quality of Prosciutto di Parma. Either can be served with a side of crusty bread or grains, such as quinoa or farro.
In Italian cuisine, cured meats and cheeses are often paired with fruits and vegetables, from prosciutto-wrapped slices of melon to chunks of Grana Padano served with dried fruit on an antipasto platter. In many ways, this style of eating celebrates simple, natural ingredients at their best. Both Prosciutto di Parma and Grana Padano are PDO-certified products, which means they must adhere to strict EU guidelines for authenticity and quality.
For Prosciutto di Parma to receive PDO, or "Protected Designation of Origin," status, it has to be produced in Italy, air-cured, and aged for at least 400 days. Only when Parma ham meets these strict criteria does it get stamped with the famous Parma Crown, a symbol you should look for at the deli counter or on pre-sliced packages. There's also an art to properly slicing, high-quality prosciutto, leaving some fat for a rich, melt-in-your-mouth experience.
Similarly, Grana Padano has to be made with partially skimmed raw cow's milk from the production area, the Po River Valley (Pianura Padana) in northern Italy and aged at least nine months, before having to pass strict quality tests to receive the traditional fire-branding. Grana Padano can also age 20 months or longer. In the kitchen, Prosciutto di Parma and Grana Padano are easy ways to add complex flavors to your favorite recipes, including pastas, soups, and salads.
Compared to lettuce leaves, arugula and kale, which are both cruciferous veggies from the mustard family, provide more robust flavors. Arugula, or rucola in Italian, is available pretty much year-round, but has peak seasons during spring and fall.
Prized for its peppery punch, arugula kicks up a weekday salad topped with Prosciutto di Parma, gorgonzola, and grilled nectarines, and dressed with a mustardy vinaigrette. You can also play around with different grilled fruit, such as plums, pears, or apples, depending on what's in season, availability, and personal preference.
Kale paired with radicchio, or Italian chicory, makes a great base for a hearty salad. Radicchio, easily identified by its pretty red wine-and-white-streaked leaves, has a pleasantly bitter taste. When chopped and tossed with kale, the combo of these sturdy leaves complements the nutty flavors of Grana Padano highlighted in both a vinaigrette and an easy-to-make almond crumble. For another spin, you can sub in cavolo nero, or "black cabbage," a type of Tuscan kale.
While these salads are ideal for weekday lunches, you can also incorporate them into your dinner table as a light main or a colorful side to a roast or pasta. They pair beautifully with sparkling, red, or white wines.
Arugula Prosciutto Salad with Grilled Nectarines and Fig Jam Dressing
Sweet and tangy with a touch of char, this salad balances vegetable-based eating with just the right amount of Parma ham.
6 cups baby arugula
4 slices Prosciutto di Parma, cut into strips
2 nectarines, pitted, cut into wedges, and grilled
4 oz. gorgonzola dolce
1 shallot, thinly sliced
¼ cup olive oil
2 Tbsp. vinegar
2 Tbsp. fig jam
1 tsp. Dijon mustard
1 clove garlic, minced
1. Arrange arugula on a platter.
2. Top arugula with prosciutto, nectarines, cheese, and sliced shallot.
3. In a small bowl, whisk together olive oil, vinegar, jam, mustard, and garlic until blended and drizzle over salad. Toss to combine.
Kale Salad with Grana Padano Vinaigrette & Almond Crumble
With its modern tricolore hues, prepare a hearty salad which is photo-worthy and appetizing.
¼ cup tightly packed finely grated Grana Padano cheese
2 Tbsp. lemon juice
½ Tbsp. Dijon mustard
¼ tsp. salt
1 garlic clove, grated
¼ cup grapeseed oil
1. In a food processor, combine cheese, lemon juice, mustard, salt. and garlic until smooth.
2. While blending, slowly stream in oil until smooth and incorporated. Refrigerate.
1 Tbsp. olive oil
¼ cup breadcrumbs
¼ cup roasted almonds, chopped
¼ cup finely grated Grana Padano cheese
Salt, to taste
1. In small skillet, heat oil over medium heat. Add bread crumbs; cook and stir until golden brown, 5-7 minutes. Remove from heat.
2. Add almonds and cheese; stir until cheese has melted and breadcrumbs begin to cluster. Season with salt. Set aside to cool.
1 bunch kale, stripped and chopped (about 4 cups)
2 cups chopped radicchio
Pepper, to taste
1. In large bowl, combine kale, radicchio, and Grana Padano vinaigrette. Massage dressing into greens until well-coated. Mix in half of almond crumble.
2. Plate greens on a platter. Garnish with remaining crumble and freshly cracked pepper. Top with chicken or your favorite protein, if desired.