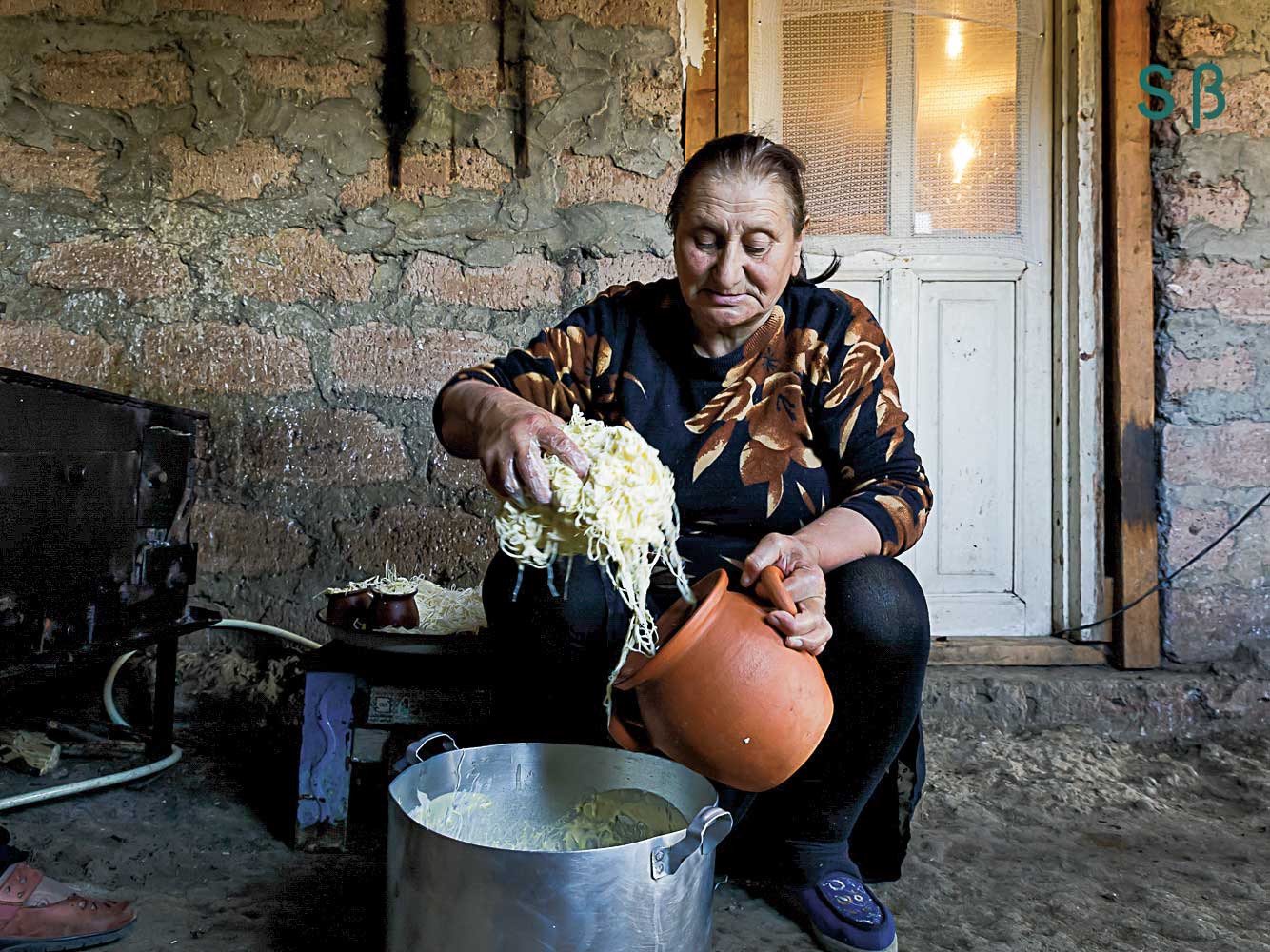 Travel
A Spoof of a Saveur Story Might Go Like This…
Yeah yeah, we know we take it a tad too far sometimes.
On occasion—we'll admit it—Saveur took the authenticity thing a tad too far. Inevitably, unsuspecting elderly European ladies were involved. Our penance? The following send-up of a guide to making anything tres Saveur:
1. Grab a grandmother, preferably French.
2. Have her dig a pit near the area where your guests will gather.
3. Wrap a whole goat/suckling pig/newborn calf, pre-ordered from your favorite butcher the week prior, in banana leaves plucked from your backyard (or mail-ordered from our favorite grocer in New York City; see "Pantry"*).
4. Place imported lava rocks (see "Pantry"*) and foliage from the site of the creature's last meal (red clover, if in season; set a few sprigs aside for garnish) in the pit, and have the grandmother build a fire in the old style.
5. Maintaining an indirect heat under the forelegs and head (careful not to overcook!), turn every six hours.
6. Two days later, pierce thigh with skewer. When juices run clear, have the grandmother remove goat/pig/calf from pit.
7. Arrange on a platter with reserved clover, or divide among individual plates.
8. Invite the grandmother to serve your guests. Et voilà!
* "Pantry" refers to a now-defunct section of the magazine in which editors buried product sourcing information during the era before e-commerce, when overt shilling still elicited shame.