20 Years of SAVEUR: Gingerbread Dreams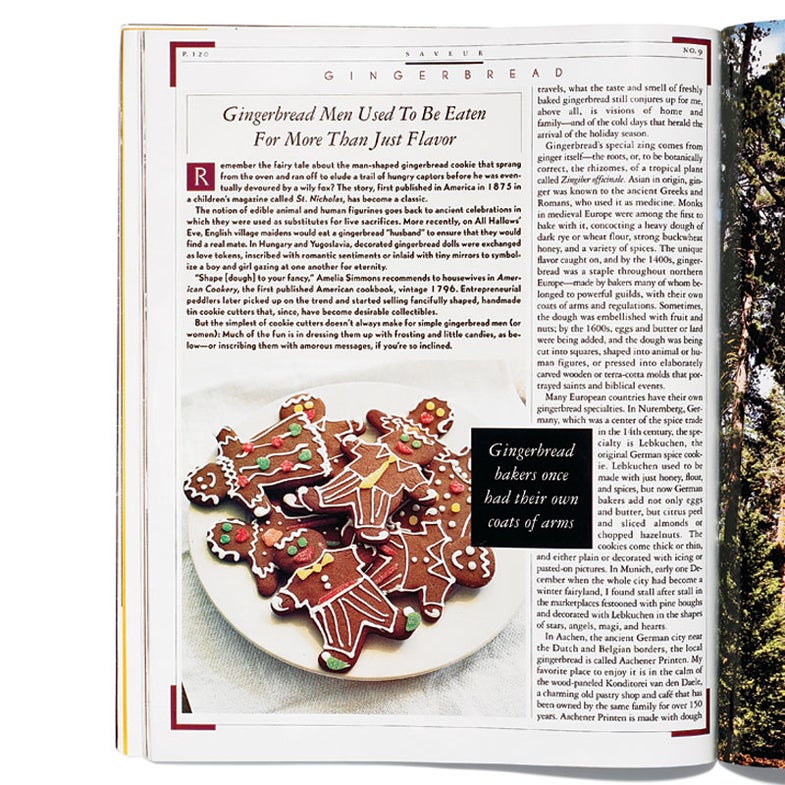 I loved "Gingerbread Dreams" in Saveur's November/December 1995 issue for one very simple reason: I love gingerbread in all its forms, from wafer-thin rounds and plump little men that are toasted on the edges to faux shingles on a faux house, decorated with gumdrops, and chewy, citrusy lebkuchen. The spicier, the better. But, alas, the peppery, homely, often rock-hard confection isn't always easy on the eyes, nose, or teeth. So what has made it a classic that's endured for six centuries? My theory: Classics tend to be foods that can be made in the home and that are often seasonal standbys. Classics are not difficult to make; they don't ask much from your pantry or fridge, and they have a flavor that thrills you and makes you nostalgic. Gingerbread gets a gold star in all of these areas. More than just easy to make, it has one of the pastry world's most merciful doughs. I once made a 19th-century gingerbread that instructed me to beat the dough with a rolling pin—fun step! Plus, as the saveur article reminded me, it's patriotic: George Washington loved gingerbread—his mom made an orangey version with raisins that apparently stole the heart of the Marquis de Lafayette. I'm betting it'll still be beloved in 2614.
Amandra Hesser is cofounder of Food52.com.