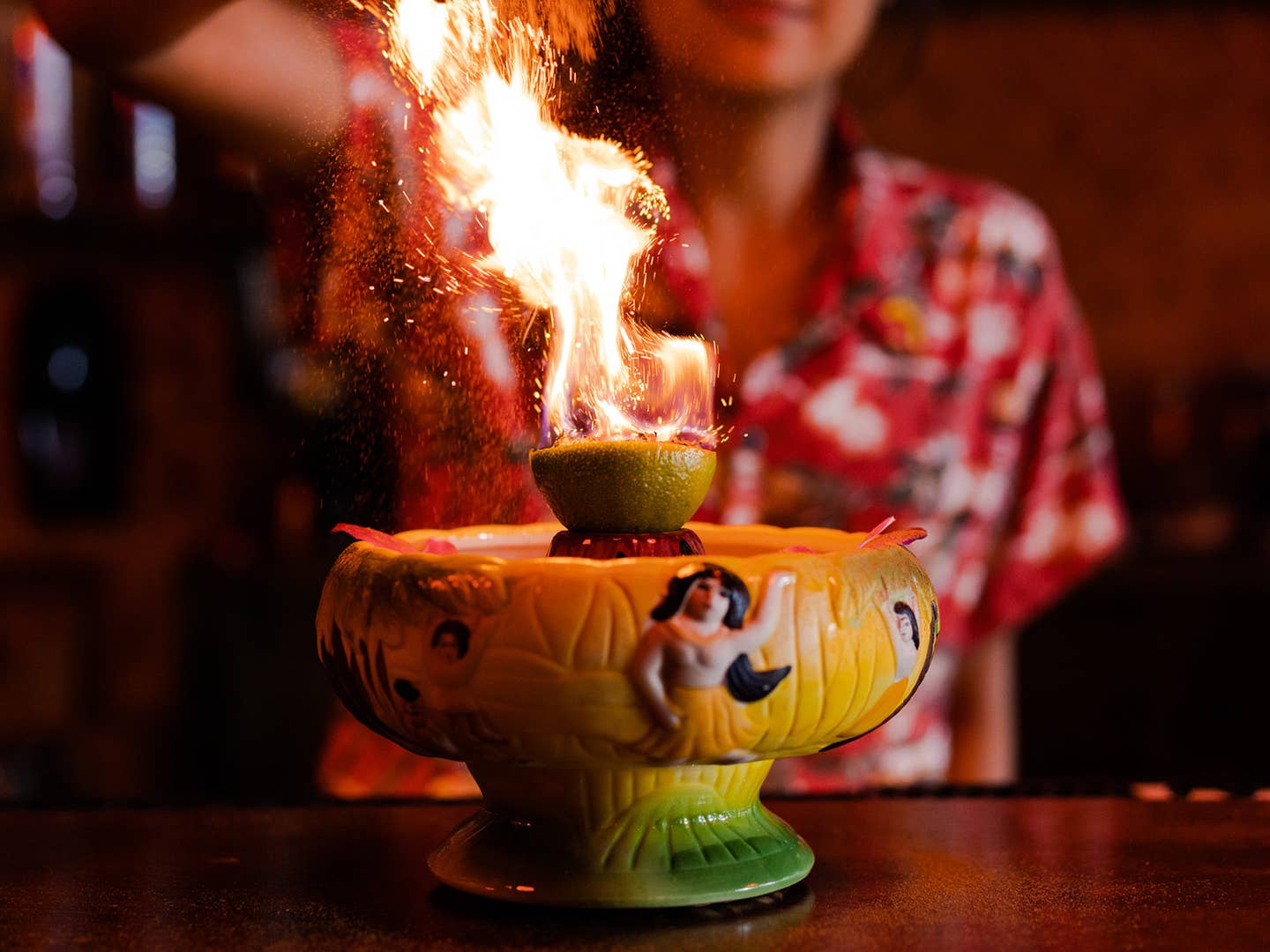 Travel
6 Unforgettable Dishes in Virginia Beach and the Restaurants That Created Them
From Hawaiian delights to Venezuelan street food, this city's deliciously varied culinary offerings reflect its diverse population.
Although long-beloved for its summery drinks and beach bites, Virginia Beach's culinary vibe goes far beyond the expected. Layers of geographical, cultural and lifestyle influences make eating here surprisingly rich and varied. Begin with the influence of both an ocean (Atlantic) and a bay (Chesapeake), providing a steady and broad bounty of fresh seafood from blue crabs and oysters to offshore catch. Add in Virginia's Southern foodways, and that means there's always a call for shrimp and grits, chicken and waffles, and smoked meats. With an immigrant population growing nearly twice as fast as the native population, those international culinary influences diversify and enrich the city's menus. The gustatory impact of the Indian and Filipino communities (which alone make up more than 20% of all the immigrants in the area) is particularly felt.
So while it's always on point to end a beach day with peel-and-eat shrimp, an Orange Crush cocktail, and a view of the water, Virginia Beach's culinary paths lead to many other interesting—and delicious—outcomes. Take the backroads to discover these 6 unforgettable dishes and the restaurants that created them.
Cornmeal Fried Oyster Sandwich at Commune
Open for breakfast and lunch, this impeccable, warm-hearted eatery in the ViBe Creative District consistently turns out some of the most creative and soul-satisfying locally sourced food in Virginia Beach. Although everything on the menu feels iconic and worth a return trip, chef Barry Smith's local oysters from the Lynnhaven River (care of Pleasure House Oysters), dredged in cornmeal, fried, and topped with an inventive collard-stem chow chow on sourdough brioche from Prosperity Bakery just across the street is the latest bit of genius. Ask for an egg on top if you're in a breakfast mood.
A good rule to live by: When in the South, always seek out barbecue. This family-run spot with a nostalgic vibe is hickory-smoking meat all day long, from pork butts and Texas sliced brisket to chicken and ribs. Guy Fieri put Whitner's on the map in 2011, but even post-Diners, Drive-Ins, and Dives, the place hasn't changed in the least. The sides, sauces, and rubs are still made from scratch in house, and the vibe remains hospitable and warm.
While this rustic Polynesian hangout in the Inland district will have you at the exotic bar menu (including the requisite Scorpion Bowl along with a strong roster of retro-chic tiki cocktails), it will keep you on your barstool with a smart, thoughtful menu that nods to Pacific Rim flavors from both Hawaii (which blends perfectly with Virginia Beach's surf culture) and the Philippines. Don't miss the Spam Musubi—a roll-up of the famous lunchmeat, rice, nori and furikake—a Hawaiian lunchtime staple.
Virginia Beach is now one of the few spots in the region to find great arepas, Venezuela's pillowy maize cushions that can be wrapped around everything from yellow cheese to beef and avocado. They're among an irresistible array of cooked-from-scratch Venezuelan street food—from empanadas to patacones—at Pa'l Carajo Arepa Lounge, which opened in early 2018. Don't miss their pabellon—the country's signature slow-cooked beef stew—available in an arepa with beans, shredded cheese, and caramelized plantain slices.
When you find the chefs of Virginia Beach lined up outside a restaurant on their days off for Dan Dan Noodles and Xiao-Long-Bao (soup dumplings with pork), you know you're at the right place for top-shelf Sichuan dishes. Tucked—as so many of the best hidden-gem restaurants are—in a strip mall anchored by a K-Mart, Judy's Sichuan Cuisine is a pilgrimage worth making. Sichuan lovers will find plenty of offal and heat on owner Judy Sun's menu, and first-timers can work their way in with those pitch-perfect dumplings.
It turns out that Virginia Beach has the state's highest concentration of Filipino residents, and a good number of them kept telling Emma Dizon to open a restaurant. Dizon, whose parents run a beloved Filipino restaurant in Queens, New York, took to the challenge, and now Only at Renee's is a bright and charming showcase of made-to-order classics such as lechon kawali (fried pork belly), sisig (minced pork relish), ox-tail kare-kare (oxtail in peanut sauce with tropical vegetables), grilled fish in banana leaves, and the famed dinuguan, a pork-blood stew.