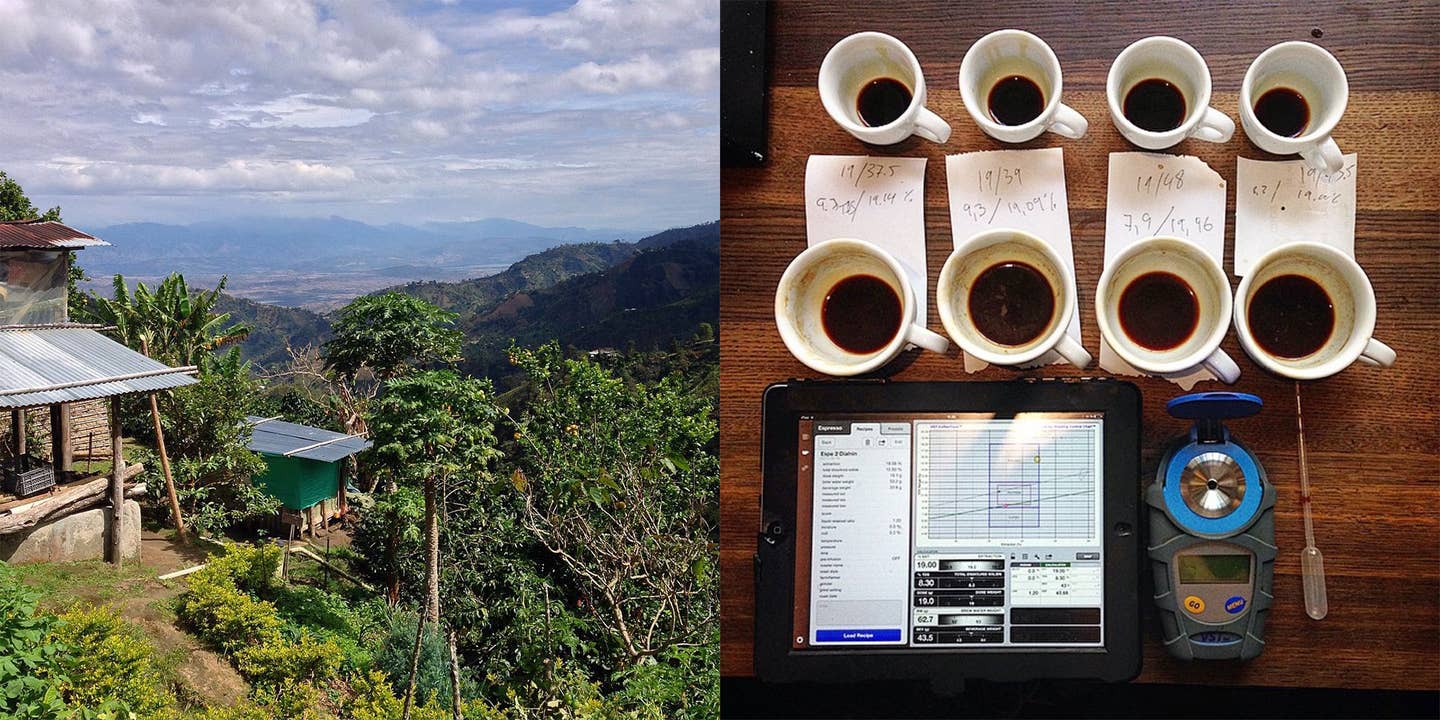 Culture
9 Coffee Instagrams to Follow for Way More than Latte Art
The best accounts from far-flung roasters and coffee obsessives
Has your coffee ritual has gotten a little, well, grinding? Take inspiration from these nine coffee-centric Instagram accounts that will put a jolt of beauty back into your brew.
No longer impressed by flowers or swans in your lattes? How about a portrait of the Virgin Mary (or the other Madonna)? With foam as his canvas, Brooklyn barista Michael Breach creates mesmerizing renditions of celebrities, art icons, and even regular customers at his shop.
There's no use crying over spilled coffee, especially when you're sharing a table with Malaysian artist DuDu. He's a big fan of doodling on serviettes and coffee cups, too.
Keoki Sasaki is your average 21-year-old student who loves coffee as much as anyone—except that he's a wunderkind when it comes to photography. Chemex and DSLR in hand, he takes gorgeous shots of carafes, mugs, and drippers in dreamily lit settings.
Leave it to the Danes to run an educational feed that doesn't skimp on aesthetics. They have pictures from their Copenhagen storefront, from sourcing travels in Colombia, and from cupping events across the globe, which will give you wanderlust stronger than a triple espresso.
The Chicago roaster's account boasts photos as hip and bold as their beans, highlighting their local artist-designed decor and packaging. The owners have great taste (in coffee and otherwise), so it's also a goldmine to discover the Windy City's buzziest (and booziest) restaurants.
The folks at Temple know coffee can be more than a drink—it can also be a lifestyle. This account features beautiful brunch shots alongside portraits of stainless steel gear and candids of people enjoying life, sip by sip. Their shots (both photographs and espresso) perfectly embody their Californian surroundings: laid-back yet innovative.
Japanese photographer Hitomi Sakakibara documents both everyday and aspirational coffee culture.
This coffee co-op is all about having fun and indulging in the occasional fancy. Watch them document the hot Australian summer with kegs of cold brew and dozens of donuts.
These Midwesterners show what coffee means to them in tones of denim, red, and grey. Whether it's the few quiet moments in the morning before a hard day's work, or cozy sipping with family, Harless + Hugh celebrates the landscape and culture that surrounds them, and we love going along for the ride.