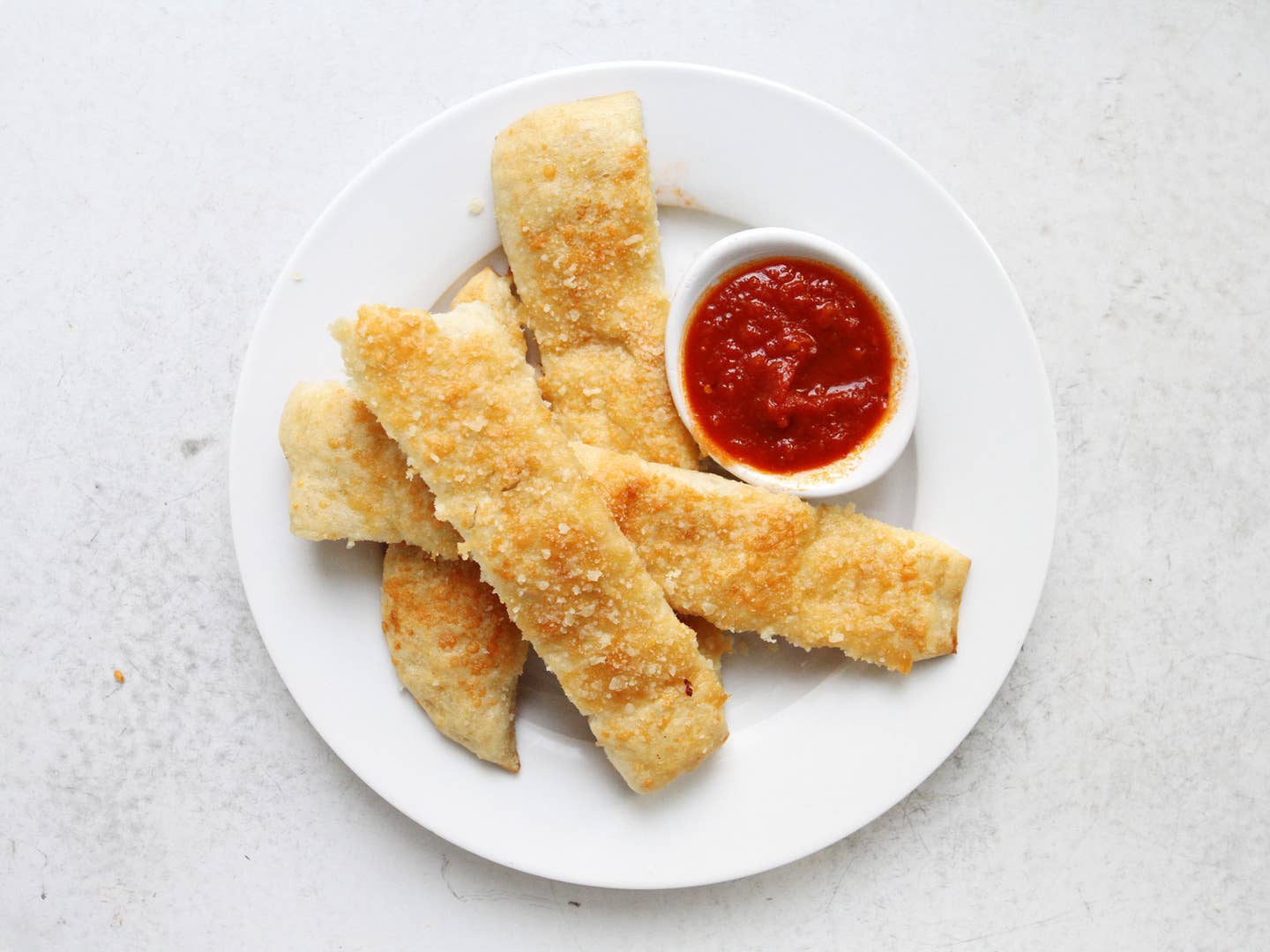 Culture
TBT: Crazy Bread, Made at Home
Now you just have to yell, Pizza Pizza!
I don't know about you, but when I was growing up, Friday nights meant "pizza night" at the Sadeghin house. Our pizza place of choice? Little Caesar's. We would usually get a pepperoni and a mushroom, and as I got older and my tastes became more refined, I would even allow my parents to add green peppers and onions to the topping mix.
Little Caesar's wasn't just reserved for Friday nights, though: it was our go-to for birthday parties and sleepovers, too. The best part of these pizza binges (for me, anyway), was the order of Crazy Bread that we always added on. We would drive to pick up our order (has Little Caesar's ever delivered?) and eat pretty much all of the Crazy Bread on the way home. It came wrapped in white, foil-lined bags, and was piping hot, so eating it in the car while it was still fresh really just made sense. We had to start getting two orders, so that we would have some to eat when we got home.
I recently moved to Bushwick, Brooklyn, and on moving day discovered a Little Caesar's down the street. Of course I had to go there and pick up a pepperoni pizza and an order of Crazy Bread—but to be honest, it wasn't quite as good as my memory served. I remember the bread being more like a flatbread that you pulled apart (rather than breadsticks), coated in plenty of parmesan cheese and butter. Thus inspired, I decided to make my own version of Crazy Bread, and I have to say, it might even be better than the original.