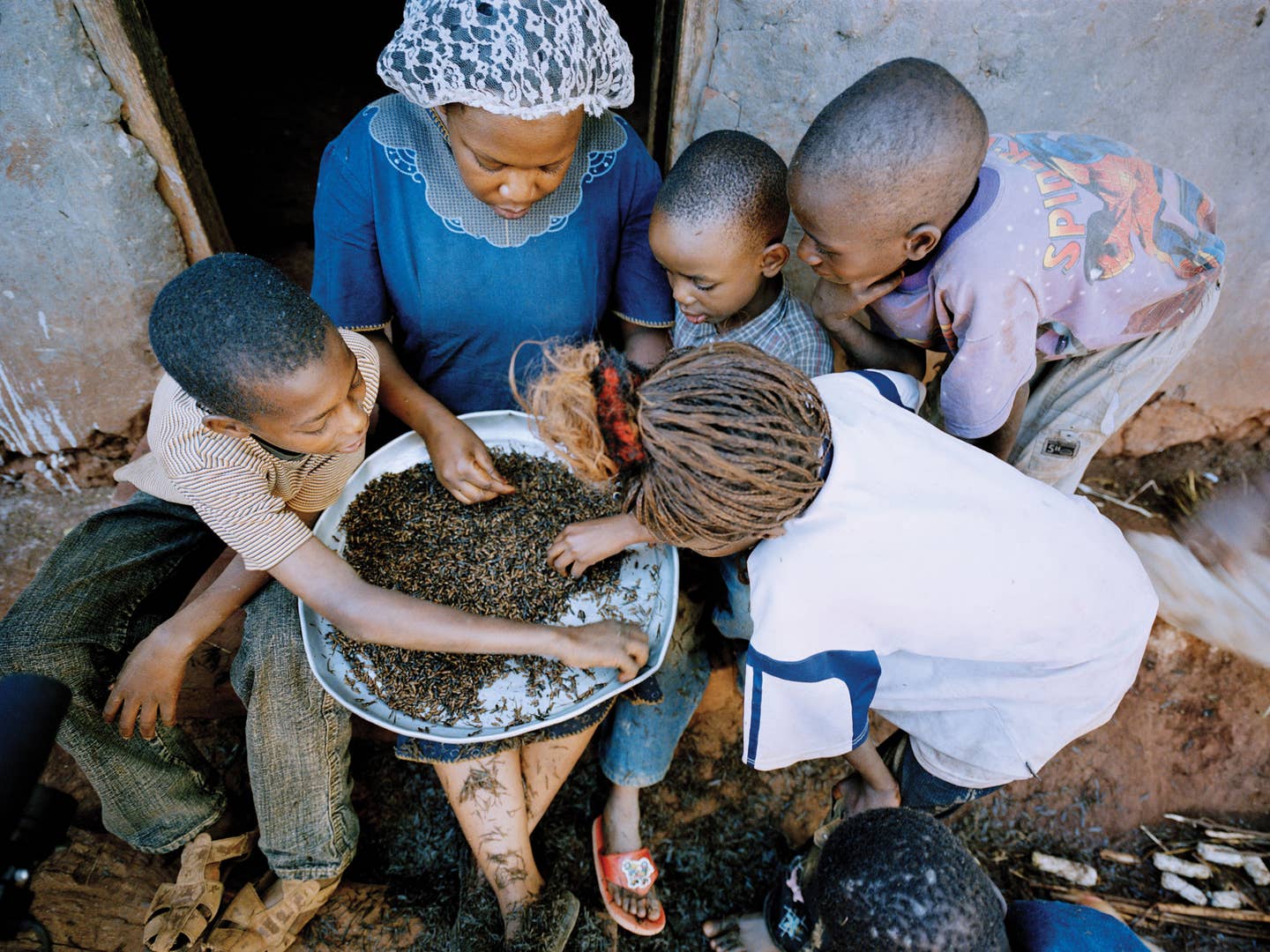 Travel
A Meal to Remember: Hunting for Termites in Kenya
Sweet and pleasantly crunchy, the bugs are a traditional staple well worth the effort to catch
The children, giggling, scooped up handfuls of the winged termites—known as "white ants"—that were pouring out from the ground in droves. My friend and I had driven seven hours on a dusty road from Nairobi to a small village in the brush of western Kenya to meet with the Kituyi family, one of many who have made a tradition of gathering these insects, most abundant during the rainy season, and eating them fresh or fried and mixed with rice.
It was dusk, the ideal time to summon the bugs. The family led us to the harvest site by their home in the wide Rift Valley, where they laid down wooden branches and built little mud traps around the holes of the ant mounds. As they began drumming against the wood to imitate the sound of rain, the ants rushed from the ground, forming jittery piles in the little traps.
Following the example of those around me, I snatched the insects from the ground or the air by their wings and took a taste. The flavor was slightly sweet and the texture surprisingly pleasant. With the children scampering about, all of them home from school for the holidays, there was a jovial air to that evening meal, maybe because of the kindness of the Kituyis, or maybe because my dinner, for the first time, was flitting through the air and flapping in my mouth.