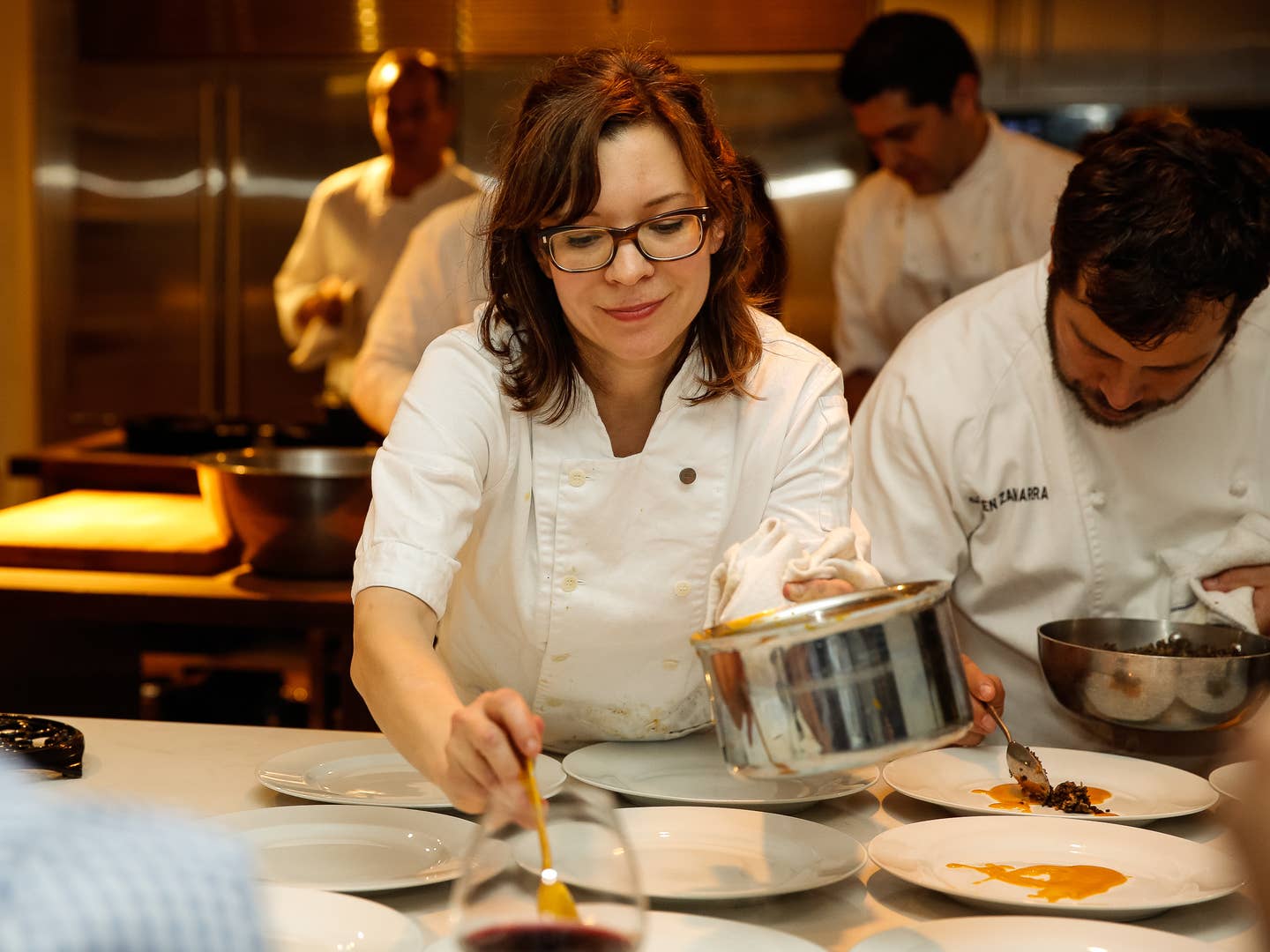 Culture
Scenes from SAVEUR supper with Chef Amy Thielen
Chef Amy Thielen's memoir Give a Girl a Knife combines cuisines from midwest and New York City
Chef Amy Thielen's new memoir Give a Girl a Knife illustrates how passionate Thielen is about cooking. In fact, in her book, she writes: "My cooking bug, which had begun innocently enough as a way to stave off the agony of writing papers throughout my college years, was growing into a serious habit. Or as Aaron described his own art practice: It was becoming an affliction." Her "affliction" manages to combine two worlds that seem almost impossible to reconcile: the midwest, specifically northern Minnesota, and New York City. But somehow, Thielen is able to connect them in a way that seems almost natural. At our recent #SaveurSuppers, she explains, "They're places that are polar opposites, but both are actually really severe and intense, and it's food that knits those two places together."
Her menu was a perfect reflection of this combination, and not only because of the food. The kitchen was packed with her past mentors, and they all cooked shoulder-to-shoulder. The night started with warm deviled eggs, chicken rillettes (made from chickens she raised and butchered herself), chef Galen Zamarra's broiled oysters, and chef Edwin Bellanco's delicious and addictive pulled pork mini tacos. Later in the evening, David Bouley served up a porcini flan with dungeness crab and black truffle dashi, followed by Shea Gallante's vegetable ravioli. There was also plenty of meat: Thielen served pork loin and a big plate of roasted babyback ribs.
As we finished the last course, Amy explained why she wrote the book, saying, "I learned a lot about cooking, but I needed to put it together, so by writing the book I tried to figure it all out, and I think I did." Yeah, we think so too.