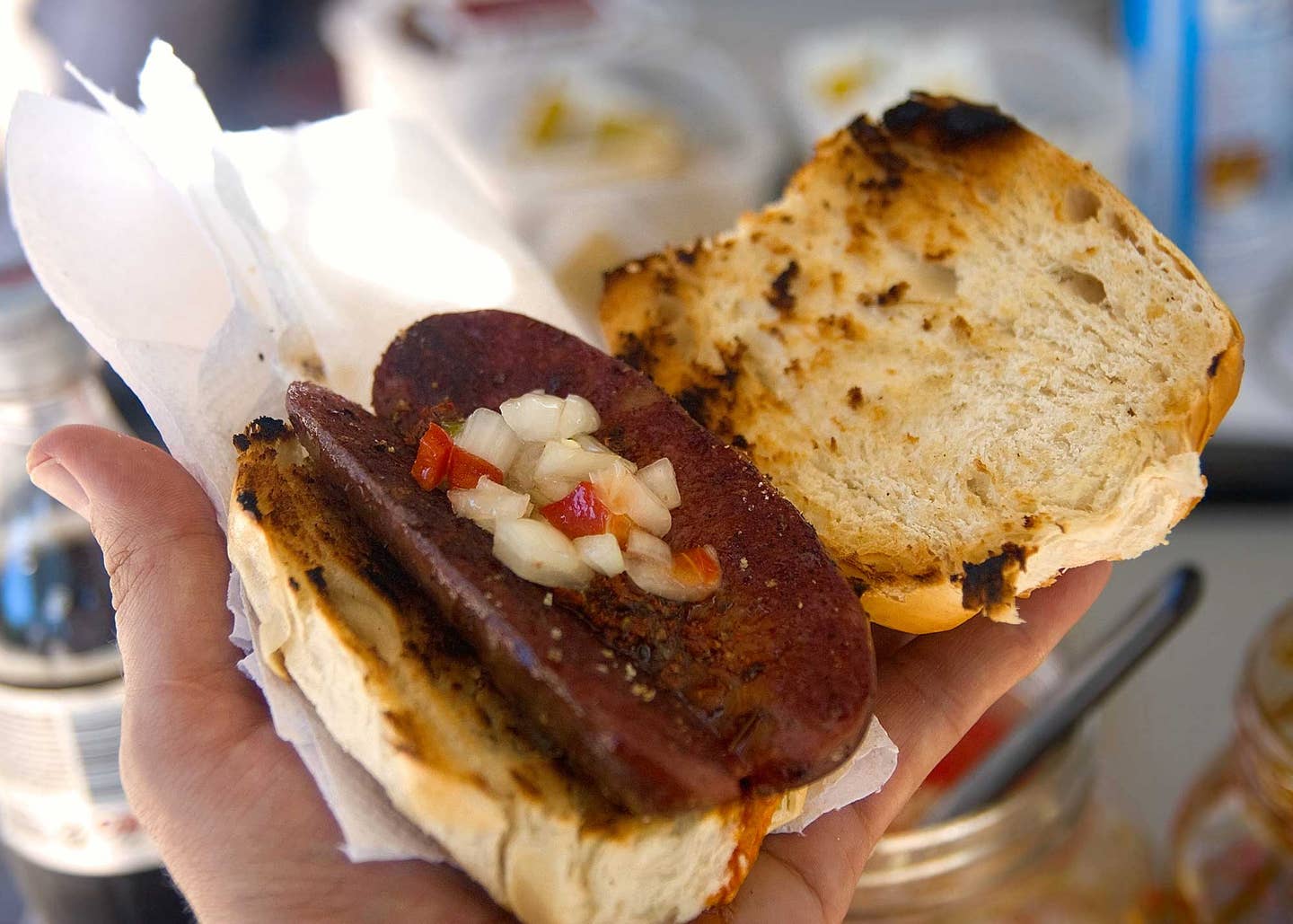 Travel
Choripán Will Put Your Hot Dog To Shame
Don't leave Argentina without snacking on this essential grilled sausage
When I lived in Argentina, my diet consisted almost exclusively of meat (supplemented minimally by alfajores and Fernet). I had burgers and steaks every week. Most evenings I would eat a sandwich that came from a shop across the street (beef, ham, and two fried eggs with a thin layer of lettuce). But nothing held a candle to choripán.
Choripán are Argentina's version of the hot dog—they're spiced sausages you can buy on the street, and they're at every sporting event—but that's unfair comparison, because choripán are clearly better. Way better. First of all, it's Argentina, so the quality of the coarsely ground pork sausage is high enough to make you cry. It's seared to a beautiful crackly crust, more than any hot dog, spitting and sizzling as it gets slapped onto a toasted bun. And as for toppings, you don't get just ketchup and mustard. No, there's chimichurri sauce, or a tomato salsa, or any of a number of other condiments.
I remember eating choripán all the time. I'd get one on my way into football games (Boca forever, baby), or on my way out of a long night on the town. There's never a time to turn down a choripán. And if you need more convincing, SAVEUR's Argentina reporter Jamie Leventhal will show you just how good it can be. See it all in the video above.