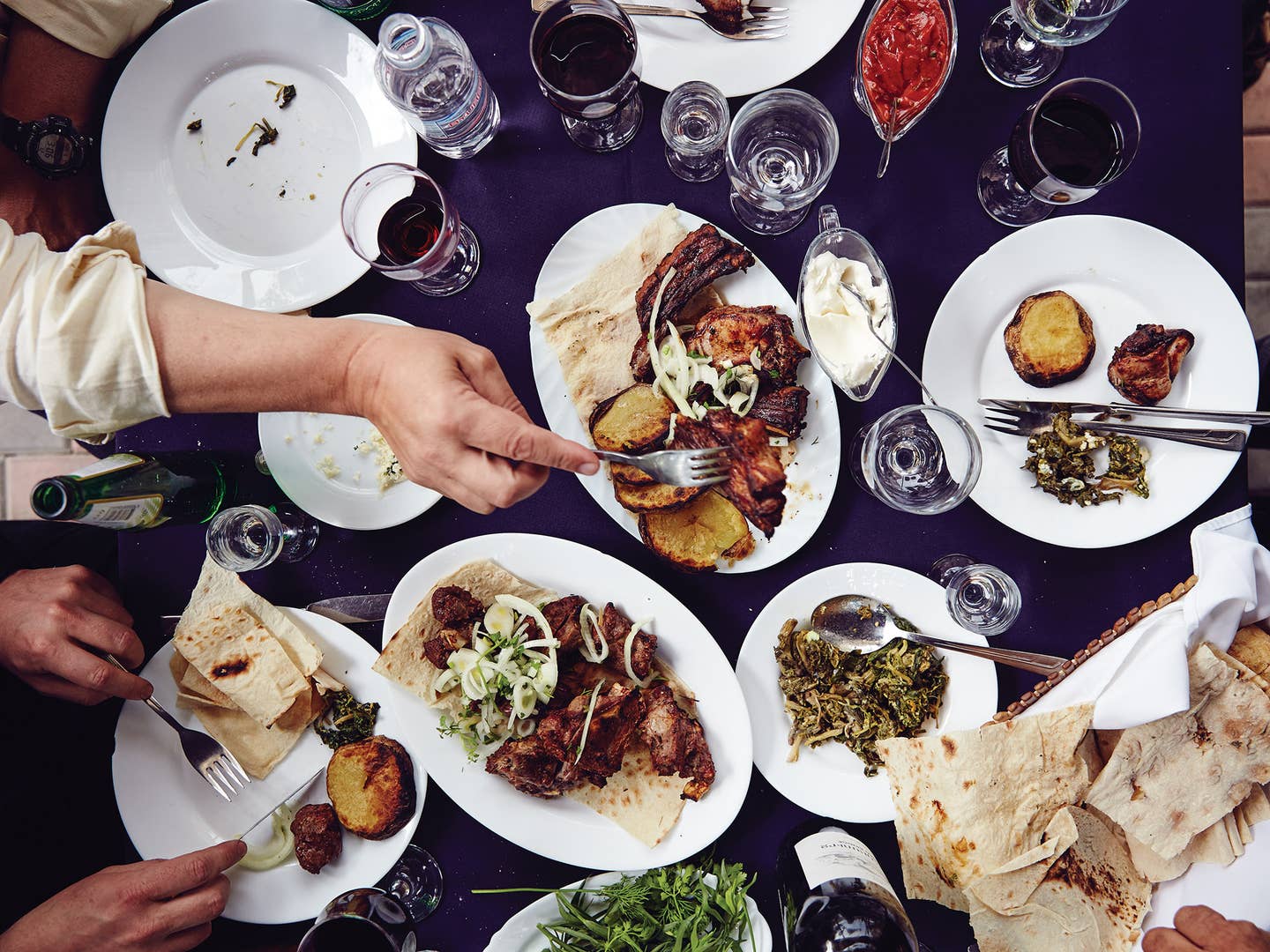 Travel
What to Do in Armenian Wine Country
Stop for the wine, but dive deeper into Yerevan like an archaeologist
Lahmajoun is a meat-topped flatbread also known as "Armenian pizza." Try it at Mer Taghe (21/1 Tumanyan St., Yerevan) with a squirt of lemon and a glass of than, a minty-yogurt beverage similar to Turkish ayran.
In Vino and Wine Republic are located in central Yerevan. These casual, eat-in wine bars double as wine shops.
The Tourist Trap Worth Trying
Grab lunch at Edem Restaurant, which caters to visitors near the base of Areni-1 but still serves a classic Armenian spread.
How to Hack the Travel Route
Most flights to Zvartnots International Airport transfer through Moscow. Get a 24-hour visa before traveling, and spend a layover day in Russia to make the most of the long haul.
Best Traditional Dolma Purveyor
Head to the aptly named Dolmama at 10 Pushkin Street in Yerevan for the "dolmama" dolmas made with sirloin, rosemary, and chiles.
Stash This in Your Suitcase
Source a locally produced, hand-woven rug from the weekend Vernissage flea market in Yerevan. Aram Street at Hanrapetutyan Street.
William Saroyan's "Seventy Thousand Assyrians," from the collection The Daring Young Man on the Flying Trapeze is about flourishing and vanishing civilizations in the Caucasus and the realities of life in exile.