A Coffee Lover's Treasure Trove
The best beans, newest gadgets, most instructive books, and more.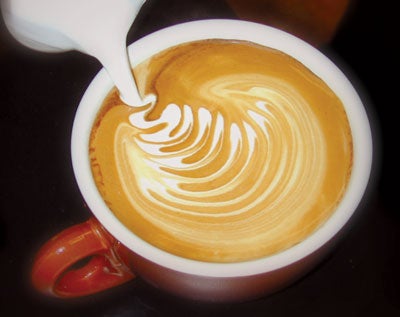 Beans SAVEUR editors sampled more than a hundred brews from around the world before deciding on their favorite coffee beans, which vary widely in flavor, aroma, and country of origin. Our coffee glossary explains how the level of roast and the way the coffee is processed affect the taste.
Gadgets For espresso addicts who are constantly on the go, there's nothing better than this handheld espresso maker, made by the French company Handpresso. It's cordless and easy to transport and always yields rich espresso shots. If you prefer to sip coffee at home, you might opt for the La Sorrentina Coffee Maker , a sleek version of a 1940s-era coffeemaker. The La Sorrentina model is not only beautiful; it also produces deliciously frothy cappuccinos and other espresso drinks in a matter of minutes. Tools and books aimed at coffee enthusiasts have proliferated over the past several years; here, the NewYork Times recommends the best coffee gifts, from the most reliable grinders to the most luxurious coffeemakers ($250).
—Julie Wilson, Saveur