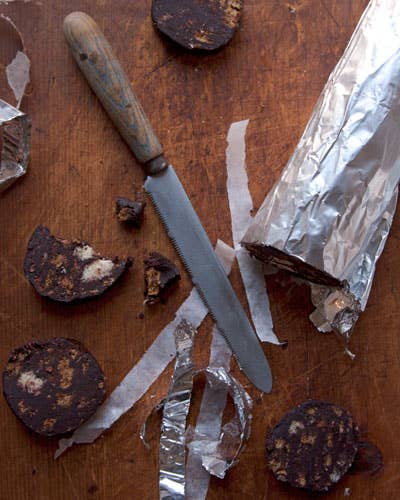 Culture
Yes, Virginia, There is a Festivus Salami
I wrote the book on Festivus, so when the news hit that an inmate in Southern California had scored special meals by claiming his religion was Festivus, dozens of people forwarded me links to the hilarious story. The convicted drug dealer, a fitness buff, claimed he could not eat the high-fat salami served at his prison. His lawyer convinced a judge to order salami-free meals on the pretense of the prisoner adhering to the strictures of Festivus.
Festivus, if you don't know, is a smart-ass alternative holiday made famous by a 1997 episode of Seinfeld. Its essential elements are an airing of grievances, a feats of strength, and in place of a tree, an unadorned aluminum pole. My book Festivus: The Holiday for the Rest of Us chronicles how the holiday has spread into the real world with people all over the globe throwing Festivus parties and adding their own twisted rituals.
This is where the salami comes in. If Judge Derek G. Johnson or inmate Malcolm Alarmo King had done proper research on Festivus, they would have realized that far from being excluded, salami is a Festivus staple! My book has a section on Festivus recipes and by far the most delicious one is "Festivus Pole Stuffed with Chocolate Salami.
Every time I've made it, this confection has had a slight intoxicating, very very faintly hallucinatory effect. The ginger snaps, cocoa and Grand Marnier alchemize magically. Wrapped in foil, the exterior of the dessert takes on the hue of a freshly manufactured Festivus pole— but has no sharp edges and would not be considered a weapon by any security guard in the land.
I suggest you make one and bring it to your favorite prisoner.
Back when I was writing the book, I had serious help developing the recipes, and this one was done by SAVEUR senior editor Gabriella Gershenson and her lovely and talented mother Anna Gershenson.