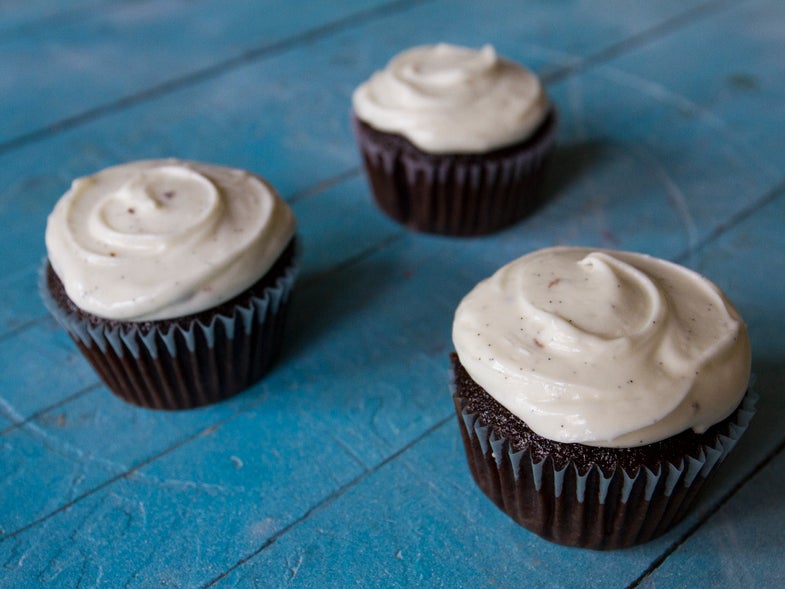 Colder weather and the coming holidays mean one thing: it's time to bake. A bevy of new books makes baking more fun than ever; here are three that have us racing to the kitchen.
Sarah Levy of the famed Chicago bakery Sarah's Pastries & Cakes opened the store's first location when she was only 22; her first cookbook, Sweetness: Delicious Baked Treats for Every Occasion (Agate, 2009), establishes her even more firmly as a pastry prodigy. Packed with tips about the most useful baking tools and the best ingredients, the book has excellent recipes for easy-to-make crowd-pleasers like cream cheese brownies and carrot cupcakes.
In an ode to his hometown, the pastry chef David Guas, along with the cookbook writer Raquel Pelzel, documents vivid food memories and classic New Orleans recipes in DamGoodSweet: Desserts to Satisfy Your Sweet Tooth, New Orleans Style (Taunton, 2009). From loving descriptions of his growing up eating beignets at Cafe du Monde to recipes for a knockout king cake and a grown-up bread pudding drizzled with bourbon-caramel sauce, DamGoodSweet takes us on a culinary journey through the rich landscape of Southern culture.
The former pastry chef Lauren Chattman's new book, Cake Keeper Cakes: 100 Simple Recipes for Extraordinary Bundt Cakes, Pound Cakes, Snacking Cakes, and Other Good-to-the-Last Crumb Treats (Taunton, 2009), sets out to prove that baking a cake can be an everyday activity. In the spirit of industrious folks like Julie Powell, who spent a year cooking her way through Julia Child's Mastering the Art of French Cooking (the experience spawned a book and a movie), Chattman baked a different cake every day for almost a year; the resulting 100 unfrosted and unfilled cakes range from old favorites like the crunchy-topped blueberry buckle to an Italian-style red grape, polenta, and olive oil cake.