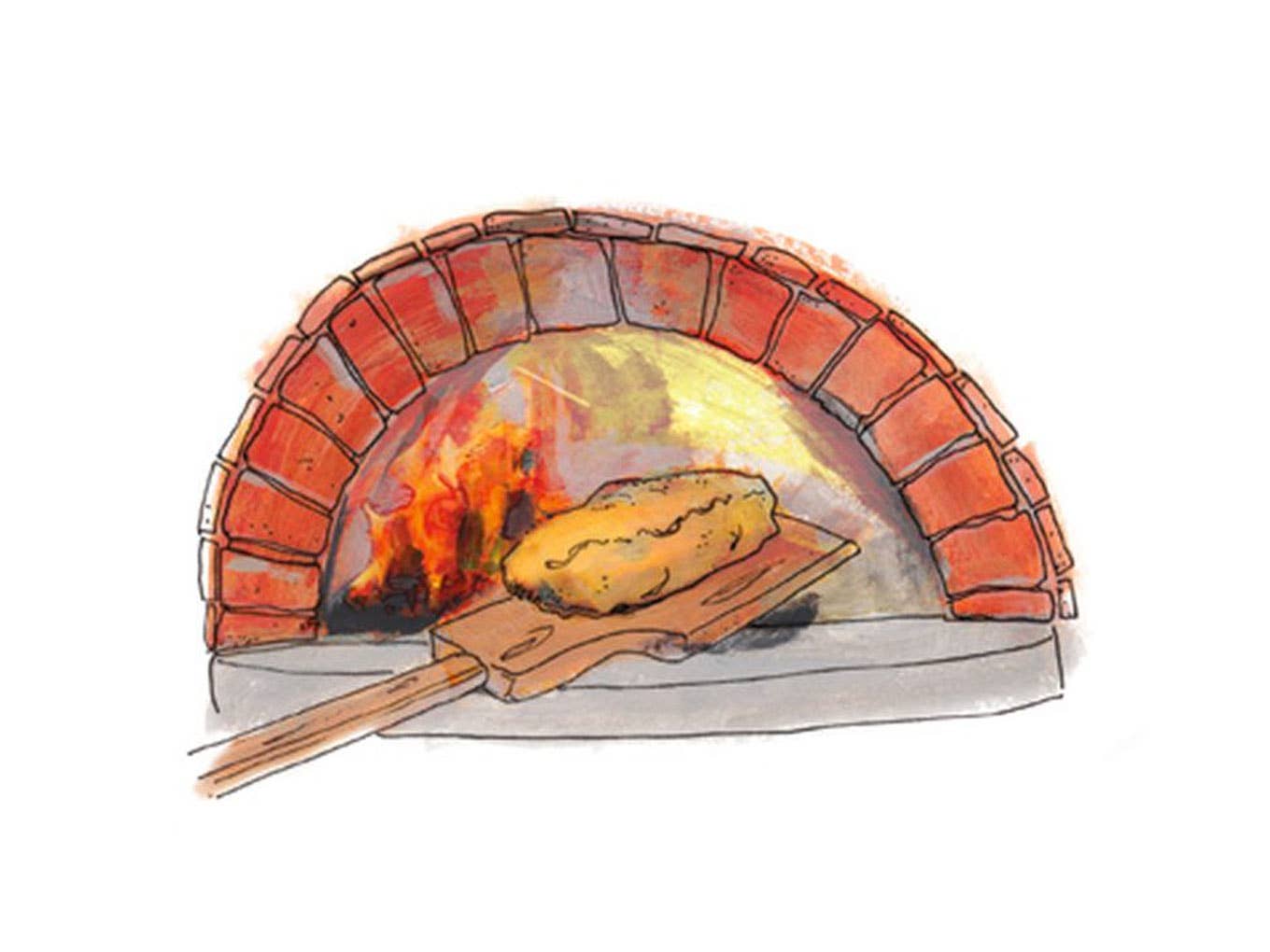 Culture
A History of Bread in America
1492 Legend has it Christopher Columbus brings a small crock of sourdough starter to the New World. Unleavened breads made from cornmeal, however, go on to be the first breads embraced by European settlers in the Americas.
1602 Eighteen years before the arrival of the Mayflower, British sea captain Bartholomew Gosnold plants the country's first wheat crop in Massachusetts. Within a century, amber waves of grain grow from Maryland to New England.
1800s Home bakers start baking bread in tins, rather than casting their formed loaves onto the floor of brick ovens.
1849 Boudin Bakery in San Francisco opens its doors and begins producing the first San Francisco sourdough using a starter borrowed from local gold miners; the bakery still uses the same starter today.
1868 The Fleischmann brothers create America's first commercially produced yeast, a cake of compressed grain, barley malt, and brewer's yeast. By the start of the 20th century, bread recipes are calling for commercial yeast instead of natural starters made with wild yeasts.
1869 Harvard chemist Eben Horsford perfects his invention of baking powder, a blend of monocalcium phosphate, sodium bicarbonate, and starch that allows breads to rise without starters and enables home bakers to add quick breads like banana bread and Irish soda bread to their repertoires.
1873 French-American Edmund LaCroix improves upon the Swiss steel roller, a flour mill that efficiently separates wheat's germ and bran from the white endosperm. The result is a new and very popular refined white flour; 40 years later, millers start bleaching flour using nitrogen peroxide to make flour an even brighter shade of white.
1928 The Chillicothe Baking Company in Missouri is the first to sell sliced bread to the American public, using a bread slicer invented by Iowan Otto Rohwedder. Two years later, Wonder Bread becomes America's first nationally distributed sliced bread.
1941 During World War II, the National Research Council asks the bread and milling industries to add 8 nutrients to their flour and bread to prevent wartime malnutrition. To this day, bread is enriched with such vitamins and minerals as thiamin, folic acid, and calcium.
1983 The American artisan bread movement blossoms when Steve Sullivan opens Acme Bread Company in Berkeley, California, and Daniel Leader opens Bread Alone in Boiceville, New York. Both use natural leaveners and wood-fired ovens.
1986 The Japanese company Matsushita invents the bread machine, a tabletop appliance that combines mixing, proofing, and baking. A decade later, sales reached $400 million annually in the United States.
1999 Nancy Silverton begins distributing her Los Angeles-made La Brea Bakery breads nationwide to supermarkets. She's the first American to utilize par-baking, a technique that involves baking loaves until nearly done, flash freezing them, and shipping them to locations where they're baked and sold fresh.
2001 The Bakers and Confectionary Union Local 3 opens the Artisan Baking Center in Queens, New York; it's now an incubator for start-up bread businesses that sell the likes of Finnish rye ruis and hand-ground blue corn tortillas.
2007 The Maine Grain Alliance holds its first ever Kneading Conference, promoting the return to local grains and milling.|