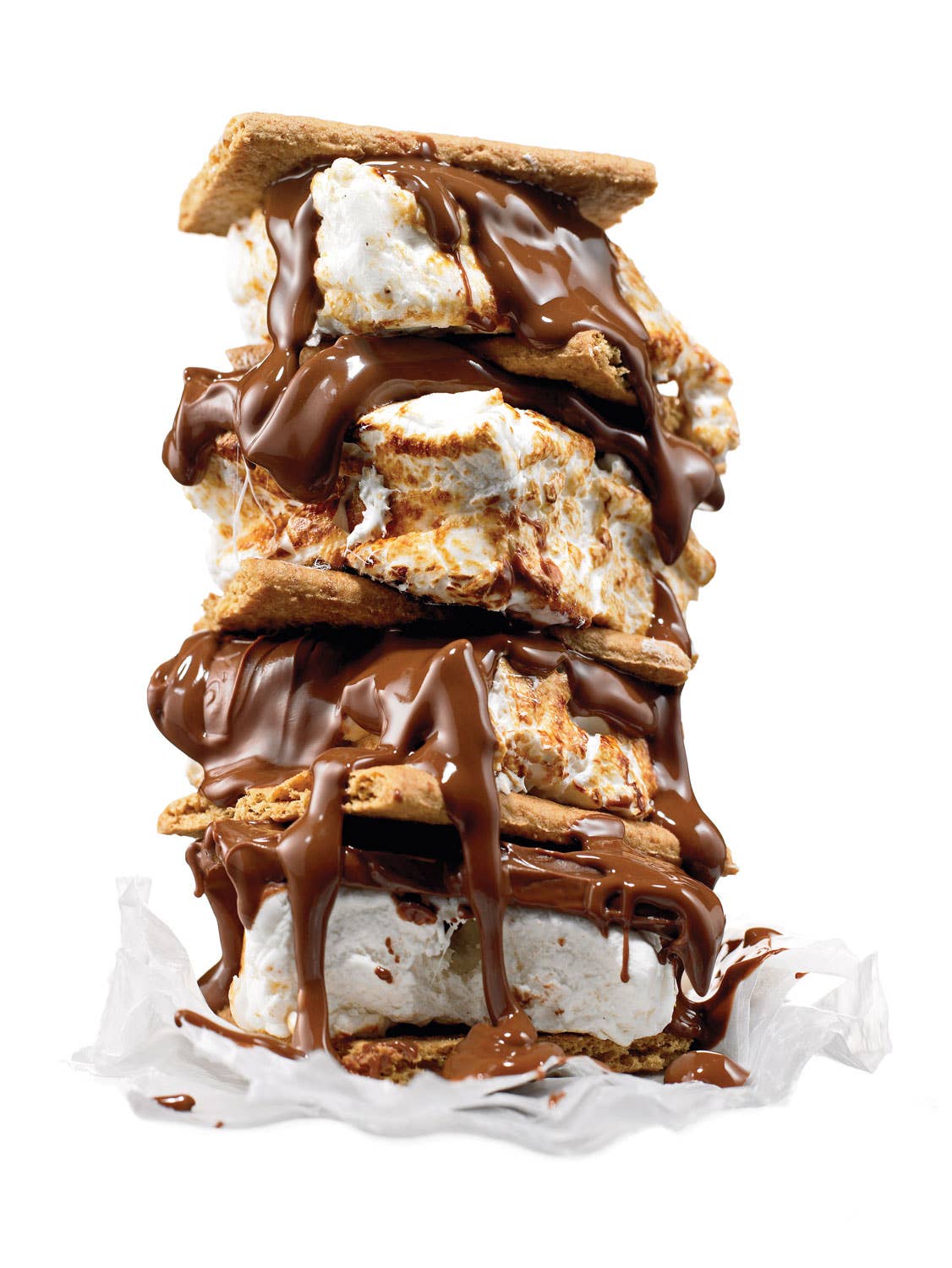 Culture
Campfire Classic
The enduring legacy of s'mores
Among my favorite things about being a Girl Scout in the 1970s were the campfires our troop leaders would host on cool summer evenings. I remember how they would send us out into the woods to scavenge for sticks that we would later use to toast fluffy marshmallows. Once their snow-white skins turned golden brown and their insides gooey, we'd sandwich them together with chocolate bars between graham crackers and devour the luscious fire-kissed confections known as s'mores.
The s'more, short for "some more," first appeared as a recipe in a 1927 Girl Scouts handbook. Yet, as I discovered while researching my forthcoming book, Candy: A Century of Panic and Pleasure (Faber and Faber, 2013), its real history unfolded indoors in the 1880s, when Americans started toasting marshmallows over oil lamps, fireplaces, even simple candle flames.
The combination of flavors we now associate with s'mores appeared decades later, when bakers and confectioners started offering chocolate-dipped marshmallows in their stores. Soon after, they placed those chocolaty marshmallows atop sweet cookies to create such treats as Mallomars (1913) and Moon Pies (1917), both of which are akin to s'mores turned inside out. The Girl Scouts adapted the s'more to campfires, using tidy chocolate bars that melted magically against the marshmallows. Graham crackers were sturdy enough to sandwich the two. I've always loved how the Scouts' recipe ends: "Though it tastes like 'some more,' one is really enough." Good advice, yes. But remembering those campfires of my youth, I realize that one s'more is never enough.