It Doesn't Get Better Than This
Christopher Hirsheimer's favorite breakfast dish is corned beef hash topped with perfectly poached eggs.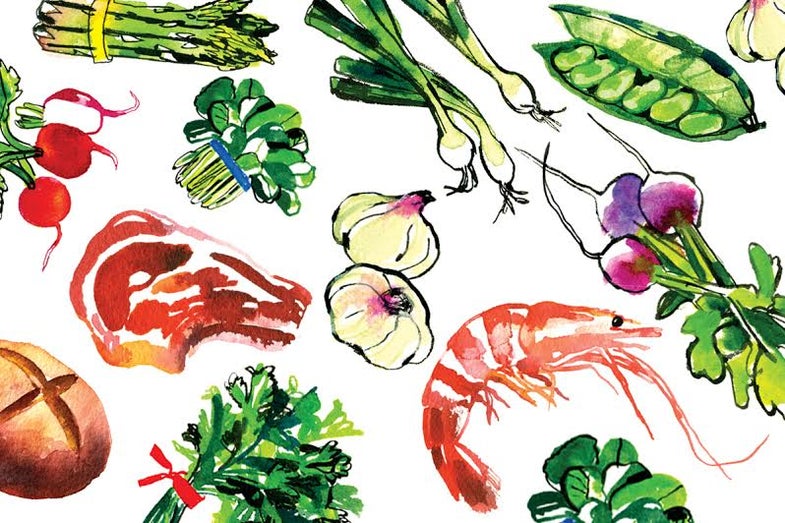 I love making breakfast. Not every day, of course—but give me a lazy weekend and watch me! I like ripe berries in season, with sugar and cream; cold orange juice brightened with freshly squeezed lime; strips of crispy bacon; slices of sweet fried ham; stacks of light-as-a-feather buttermilk pancakes, dripping with butter and syrup. But my favorite breakfast dish is Corned Beef Hash topped with perfectly poached eggs. I start the night before, simmering a big piece of corned beef (I prefer the bottom round) until it's so tender it falls off a fork. Then I refrigerate it and go to bed. In the morning, I shred the meat and cook the potatoes and onions in the corned beef cooking water to add even more salty flavor. I poach the eggs ahead of time, holding them in cold water until I reheat them quickly, and then place them on top of the golden-crusted hash.