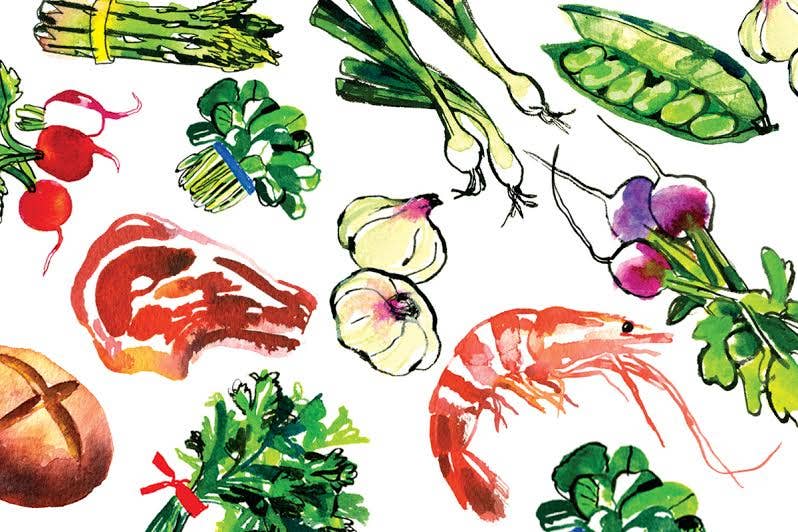 Culture
Lone Star Snack
This spicy-sweet cocktail mix will put you in a happy state.
What does it take for a snack mix to rise above the rest? A few years ago that question weighed on Diane D'Agostino, the owner of Elegant Edibles, a specialty foods shop in Houston renowned for its brandied pecans. D'Agostino had noted her clientele's seemingly insatiable appetite for cocktail snacks and thought she could carve a niche for herself in the market. She knew what kind of product she wanted to create: a truly Southwestern one, with some down-home sass to it—"a snack with a Texas attitude", as she puts it.
Concocting the blend of her dreams was a painstaking process, but the effort paid off. The result was Come and Take It snack mix, the name inspired by the 1835 battle of Gonzales, which began the Texas Revolution: when Mexican troops tried to retrieve a cannon they'd set up in the town of Gonzales, outside Houston, locals raised a flag bearing the words COME AND TAKE IT. The hearty mix consists of spiced pecans; pepitas (hulled green pumpkin seeds) roasted with worcestershire sauce and butter; fried corn tortillas flavored with fresh lime juice; and fried flour tortillas sprinkled with ground black pepper, cumin, chiles, and oregano. "Once we got it right," D'Agostino says, "we were sure we had something special."
The combination may sound overwhelming, but all the parts come together seamlessly: with every bite, you get a little spice, salt, tartness, and sweetness (from the worcestershire, notes D'Agostino), as well as crispness. D'Agostino, a former lawyer, who bought Elegant Edibles from a friend in 1999 (the year she enrolled in culinary school), says the idea was to replicate the balance of flavors and textures that a chef strives to put on the plate. The difference is that her product fits nicely in the palm of your hand. To order, call 800⁄227-3226 or visit www.elegantedibles.com.