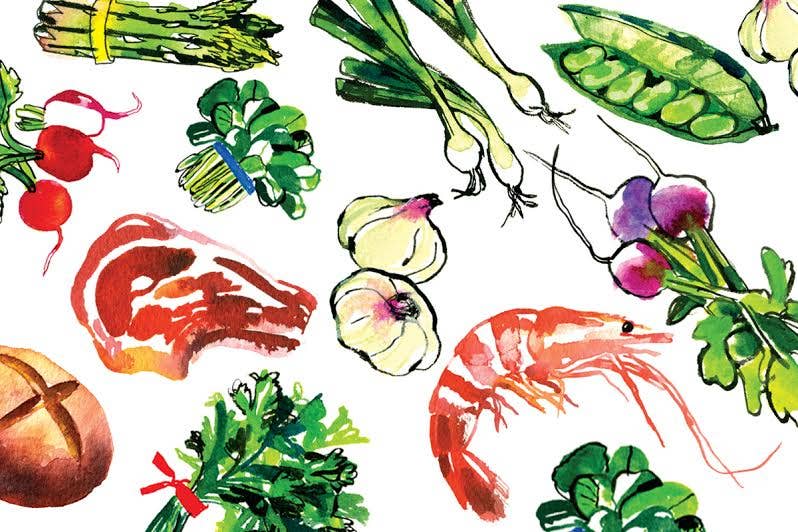 Culture
Pin Your Dream Dinner Party and Win!
Lately, we've fallen in love with the image-driven social media site Pinterest — we use it as a creative kick-start, to figure out what's for dinner, and to get inspired for our own projects. Now we'd like to turn the spotlight on your creativity: show us your SAVEUR-inspired dinner party pinboards, and we'll send each of our three favorites SAVEUR tote bags filled with some of the best cookbooks of the year. On top of that, our very favorite pinboard will be the inspiration for an upcoming SAVEUR Dinner Party story and newsletter — reaching thousands of home cooks around the world who will turn your idea for a fabulous get-together into reality.
Be sure you follow SAVEUR on Pinterest.
Create a new Pinterest board entitled The SAVEUR Dinner Party.
Fill that board with at least 10 pins (feel free to add more!). Of those 10 pins, at least 3 of them must be recipes from Saveur.com.
All the pins (even those not from Saveur.com) must have a caption explaining the pin's relation to the party. Is it the appetizer? The entree? Atmosphere? A playlist? Tabletop decor? Color inspiration?
All the pins (even those not from Saveur.com) must be hashtagged with both #saveur and #dinnerparty.
Once your party pinboard is complete, enter the contest by posting a link to it in the comments section of our contest announcement pin on Pinterest.
This contest launches on Friday, February 10, 2012, and will run through 5 p.m. Friday, February 17, 2012.** The three (3) winners will receive a SAVEUR tote bag filled with at least three recent cookbooks. Pinboards will be judged on originality, creativity, adherence to the contest rules, and a general sense of SAVEUR-style appreciation for all things interesting, authentic, and delicious.