Read SAVEUR's James Beard Award-Nominated Stories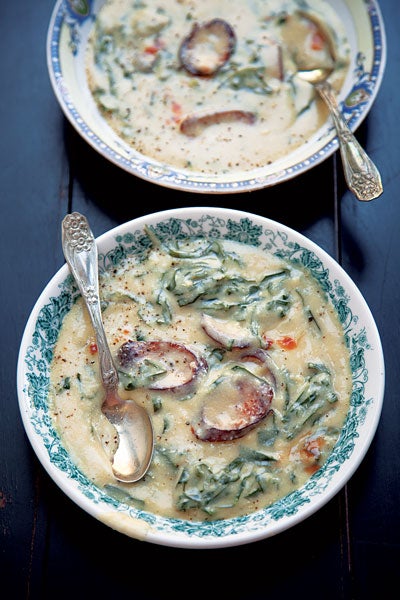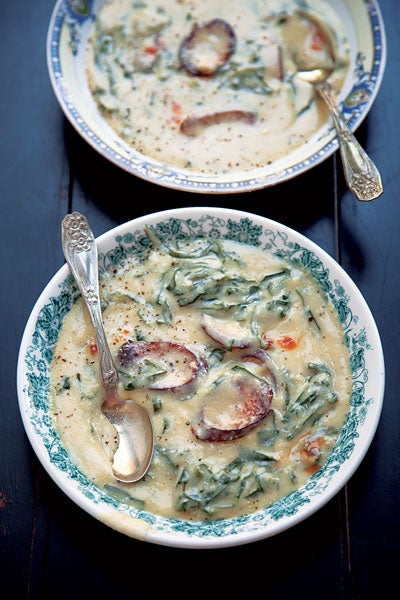 The finalists for this year's James Beard Awards were announced just minutes ago in a live ceremony in Portland, Oregon — not to mention via live-tweets that had us glued to the Beard Foundation's twitter account — and SAVEUR is thrilled to have a whopping eight stories from our 2010 issues nominated in five categories. Take a look:
FOOD-RELATED FEATURE
Fruit of the Future by Dan Koeppel
Is the world headed for a banana revolution?
WINE AND SPIRITS
The New California Wine by Jon Bonne
A tribute to the legends and the pioneers of California's wine history and a showcase of which bottles to buy now.
FOOD CULTURE AND TRAVEL
Taipei Family Style by Matt Gross
A crash course in Taiwanese cooking brings an American into the family fold.
COOKING, RECIPES, OR INSTRUCTION (three articles nominated together)**
Green Goddess: Collard Greens by Lonnee Hamilton**
Life-sustaining and delicious, collard greens are a cause for celebration.
Gelatin: A Thing of Beauty by Sara Dickerman
It's a medium as much as it is an ingredient, a liberating tool that brings out the creative cook in us all.
The Beauty of Nori by Harris Salat
In Japan, this seaweed is a pillar of everyday cuisine
MFK FISHER DISTINGUISHED WRITING AWARD
Nights on the Town by Patric Kuh
A short history of fine dining in Los Angeles.