Seething Over Sachertorte
This dense chocolate cake is worth fighting over.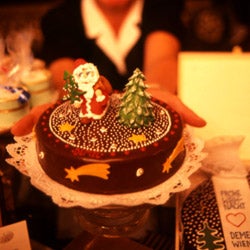 In 1832, Franz Sacher, a 16-year-old apprentice chef in the employ of foreign minister Prince Clemens von Metternich, dreamed up a dense chocolate cake, flavored with apricot jam and coated with glossy chocolate, when the head chef fell sick. His cake became the culinary symbol of Vienna, served all over the city and abroad. But debate has raged over the cake's pedigree, chiefly between the Hotel Sacher (founded by Franz's son, Eduard, who sold his father's cakes there) and the Demel bakery (Sacher worked, and baked his cake, there briefly). Following a seven-year legal battle, the hotel won the claim in 1965; its recipe, with jam spread between layers of cake, was deemed closer to the original (at Demel, the preserves lie beneath the icing). Visit both locations, or order one and judge for yourself. Be sure to serve either one with plenty of whipped cream.