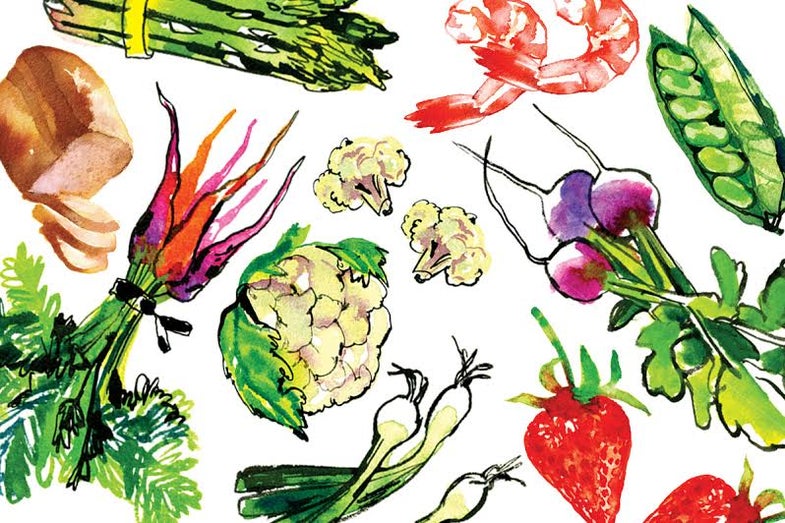 Creating attractive living environments has long been a passion for Jenny Rogers, an interior designer, and her partner, Clove Galilee, an actress and choreographer. She and Galilee have remodeled every home they've lived in together, even when they were just renting. "We really love beautiful places," says Rogers.
The couple's interest in decorating has led them to such strenuous do-it-yourself endeavors as stripping paint off mahogany wainscoting, repurposing second-hand furniture, and restoring a dilapidated Victorian house in Oakland, California, that had once belonged to the writer Jack London. The profits from their work on the Oakland home gave them the means to move from the Bay Area to New York City to pursue their careers. "We thought it was fitting that the house enabled us to be full-time artists," Rogers explains, "because Jack London wrote his first book in it."
Five years ago, when the couple started the process of looking for an apartment in Manhattan, they knew they'd need to adapt to less space than they were accustomed to. The 500-square-foot, two-room downtown studio into which they ultimately moved, however, was even smaller than they'd anticipated. They soon went about gutting the entire space. Not only was it tiny, notes Rogers, whose interior-design company is called Uncommon Abode, but "it was basically a falling-down shell". They began the renovation of the kitchen by knocking out most of the wall that separated that area from the apartment's main room. Though they'd planned to do the demolition themselves, they soon discovered that they were no match for the ten-inch-thick concrete walls, and they hired professional construction workers to do the job. They then framed the resulting opening and the kitchen's entryway with salvaged timber to lend a subtle raw element to the overall clean, modern look they were trying to achieve.
Size constraints dictated their choice of appliances, but the challenge of making a small kitchen appear spacious inspired them in other ways. They chose frosted-glass cabinets to add depth and covered what remained of the original room's dividing wall with Plexiglas to suggest greater space. The outer walls of the kitchen were painted in a variety of light blues, intended to evoke gradations of light and shadow, and the couple chose a framed map of the South Pacific to introduce a splash of color into the kitchen itself.
The first meal that Galilee and Rogers prepared in their new home was a Thanksgiving dinner for four. Galilee managed to make quiches and roast a small turkey in their 24-inch Verona oven by cooking in carefully timed shifts. Over time, though, Rogers and Galilee have learned that they don't have to relinquish any of their cooking habits; they entertain frequently and even bake fairly often. Still, they have modified their techniques to make them suit the small space, placing cutting boards on the stove for more counter room, for instance, and prepping ingredients on the large table in the living room rather than in the kitchen.
To fit everything they need into the one small cabinet that serves as their pantry, they shop for ingredients that come in small packages. And to keep their narrow refrigerator uncluttered, they buy produce daily—as they like to do anyway. They also save space by restricting their appliances to just the basics (including a blender, a half-size food processor, and a rice cooker) and making do with only a few pots and pans. Nevertheless, they've had to tailor their menus strategically when they entertain. While they enjoy cooking full dinners for small groups, they limit the offerings at larger parties to hors d'oeuvres or simple snacks that they can make in batches. "I guess we could try cooking for a dinner party for 20," Galilee deadpans, "but that might get complicated."