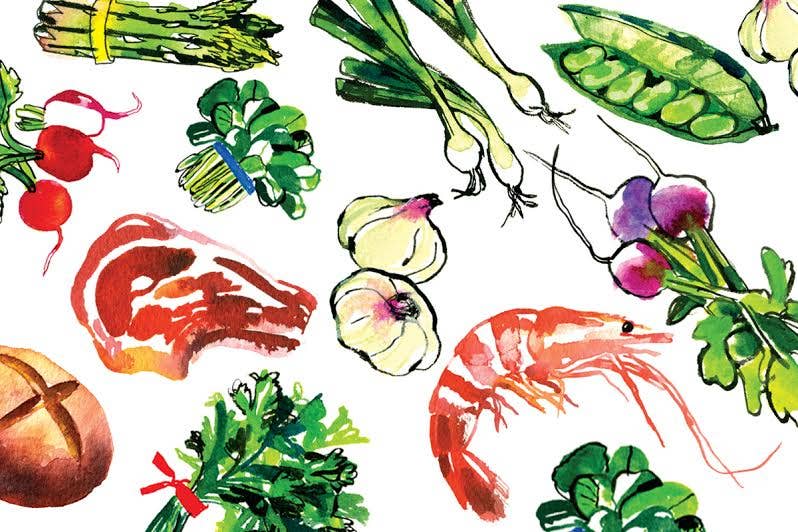 Culture
The Dinner Gamble
Both the casinos and the suburban environs of Atlantic City are home to some culinary gems that can't be found elsewhere. Here's a look at a few of them.
Depending on whom you talk with, Atlantic City can be either heaven or hell on both wallets and stomachs. For every person who has suffered through rounds of dried-out shrimp and Alaskan king crab legs at a casino buffet, there's another who revels in Atlantic City's local delicacies. Both the casinos and the suburban environs of AC are home to some culinary gems that can't be found elsewhere, in New Jersey or otherwise. Here's a look at a few of them.
Cuba Libre (The Quarter at the Tropicana, 2801 Pacific Avenue; 609/348-6700)
Despite its cute name, Cuba Libre attracts casino lovers and locals alike for its tropical, tiki-style atmosphere** **as well as its significant deals; a weekday happy hour offers small bites such as chicharrones de la pollo, crisp bits of fried chicken with spicy mojo, for only $3. The restaurant has an extensive collection of aged and dark rums, along with a small selection of white sugarcane rum, used in concoctions like the Ti-Punch, a simple cocktail of rum, lime, and ice that shows off the rum's pure sugarcane flavor.
**Dock's Oyster House (2404 Atlantic Avenue; 609/345-0092)
**
Founded in 1897 by the Dougherty family and situated two blocks from the boardwalk, Dock's is best known for its wide selection of seafood, including, of course, oysters, many of which are sourced from the East Coast, with a few rarities from New Jersey itself. Over the years, the restaurant has made some concessions to modern trends—tuna tartare has a place in the "Alternative Raw Bar" section of the menu—but other dishes, such as the beef and reef and the seafood fry, which features shrimp, flounder, and crab cakes, have been served since day one.
**Izakaya at the Borgata (1 Borgata Way; 866/692-6748, ext. 82)
**
Known for his work at the Buddakan restaurants in New York and Philadelphia, Chef Michael Schulson now brings us Izakaya, which was recently listed as a semifinalist in the Best New Restaurant category of the James Beard awards. The restaurant specializes in family-style platters of sushi and robatayaki, or skewers, of tasty combinations like scallops with prosciutto, lamb with panko and shiso leaf, and trumpet mushrooms with olive marmalade. Traditionally, izakaya in Japan feature scores of small plates, and Schulman's Izakaya is no exception; options range from edamame dumplings and miso-glazed eggplant to an interesting twist on a regional favorite—a New York strip "cheese steak" with yuzu pepper sauce and onions.
**White House Sub Shop (2301 Arctic Avenue; 609/345-1564)
**
Speaking of cheese steaks, AC old-timers and tourists agree that the town's best sandwiches come from the grandly named White House, located in the Ducktown neighborhood. Known for both cold and hot sandwiches, the White House specializes in any number of Italian combinations, with meats like cappicola, ham, and salami piled extra-high with provolone and anointed with oil-and-vinegar dressing. Go ahead and order an entire sandwich if you think you can finish it; otherwise, have a half sandwich, which will leave you room to try the cheese steak.