Swiss Chard from Added Value Farm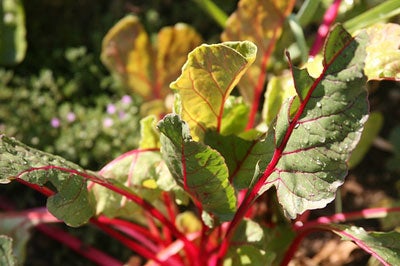 New York City's Added Value Farm has been teaching urban teens leadership skills, nutrition, and sustainability—in addition to the basics of farming—since 2000. Despite the grim economy, this nonprofit venture has flourished, having recently established a farm on New York's Governor's Island in addition to its patch in Red Hook, Brooklyn.
While the tomatoes are popping off the vines at Added Value this summer, simple greens like Swiss chard are easy to grow and require less sunlight, making it the perfect city plant. With a delicate taste and texture, chard is easy to cook, too: try it simply sauteed with shallots and herbs or raisins and capers.