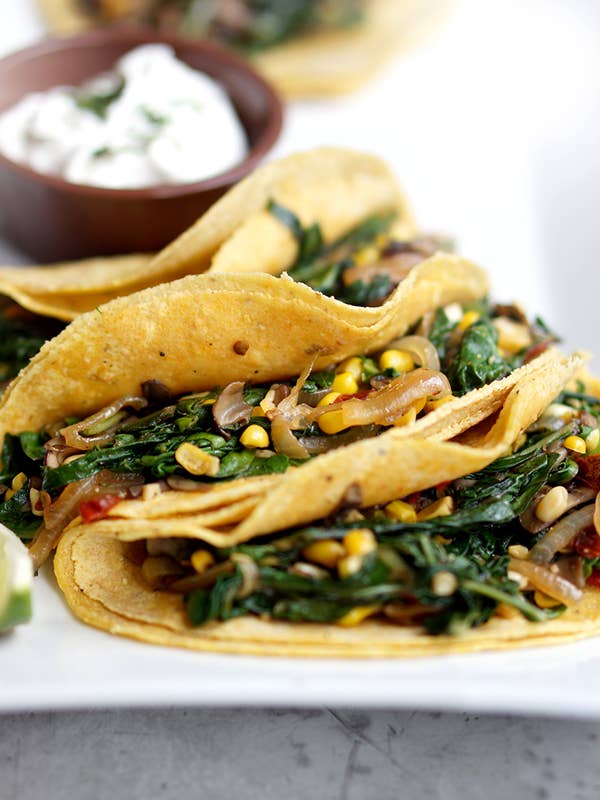 Recipes
Swiss Chard Recipes
Mellow, earthy Swiss chard is great in dishes from vegetarian tacos to a hearty gratin
A relative of the beet, chard is a mellow, earthy green that peaks from June through October. Both the leaves and stems, which are often vibrantly colored, are edible. From vegetarian tacos to a hearty gratin, we've collected some of our favorite ways to prepare this versatile vegetable.
The earthiness of chard is great in creamy dishes. For a variation on creamed spinach, use chard and gorgonzola. Or try our sardine and Swiss chard gratin, in which sardines and chard are layered with a Gruyère cream sauce and baked under a crunchy layer of bread crumbs.
For something lighter, try our Swiss chard and chipotle tacos. To make the filling, wilted chard is mixed with onions, mushrooms, corn, and chipotles in adobo.
Find these dishes and more in our collection of our favorite Swiss chard recipes.