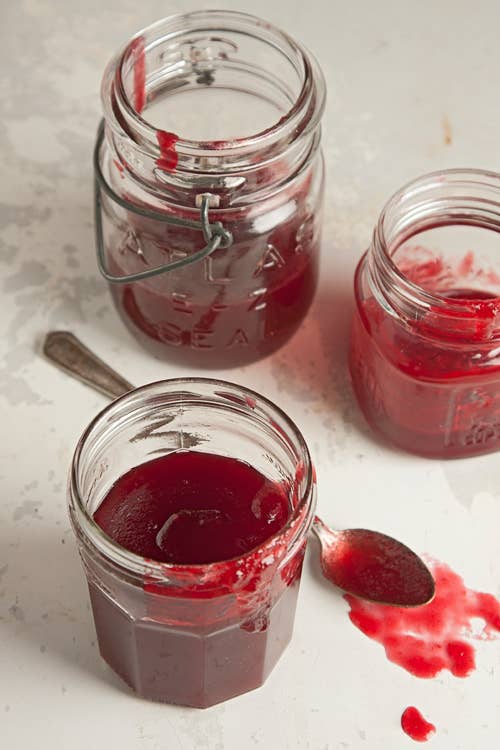 Culture
Triple-Tart Cranberry Butter
Of course you ate cranberries on Thanksgiving; it's required by culinary law that we consume our share, Pilgrim-style, in accordance with the holiday. But every year I think the same thing: I love cranberries—sweetened and chopped raw, boiled 'til bursting, pickled whole, popped in a muffin, dried, juiced—they are outstanding in piquant flavor, ridiculously good for you, incredibly versatile, decorative, and colorful. So why do they only get play on the table but once a year?
This year I got berry-red mad about it, and I'm not going to take it anymore. I hereby decree that cranberry eating shall be extended throughout the winter season. I'm hoarding bags of fresh berries (which freeze beautifully) to enjoy beyond December.
If you love rhubarb, lemons, or drinking good vinegar and pickle brine by the shot-ful, then I encourage your exploration into cranberries beyond the common store-bought sauce. Where to start? Right now I'm in love with this recipe for Triple-Tart Cranberry Butter featuring cranberries, tart cherries, and pomegranate—a not-too-sweet, silky smooth spread ready for poultry, cheese, or your morning croissant. Let the cranberry revolution roll.