Drinks
Horchata de Arroz Tostado (Toasted Rice Drink)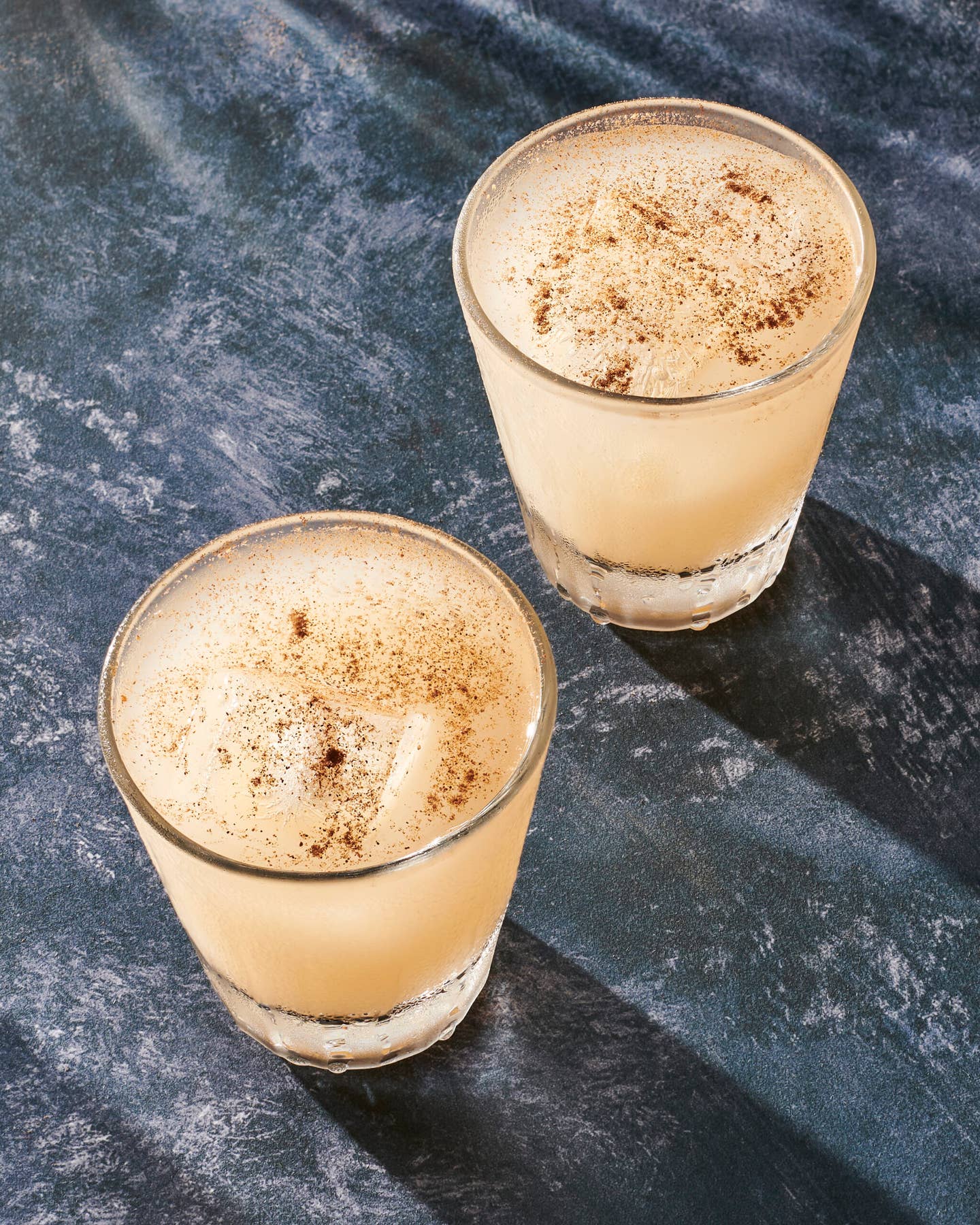 Fany Gerson gave us the recipe for this toasted rice horchata, traditionally served in the Mexican state of Campeche. Surprisingly clean and refreshing in flavor, it's an ideal thirst quencher on a hot day.
Ingredients
1⁄3 cup medium or long grain rice
1 (1-inch) piece Mexican cinnamon
1⁄4 cup granulated sugar
1⁄2 tsp. vanilla
freshly ground Mexican cinnamon, to garnish
Instructions
Step 1
Toast the cinnamon and rice in a heavy skillet over medium-low heat until they release a nutty aroma. Remove from heat and transfer onto a blender; blend into a fine powder. Add 2 cups of water, the sugar, and vanilla, and blend well. Strain mixture through a wet cheesecloth into a large serving pitcher and stir in 2 more cups of water. Chill, and serve over ice. Top with freshly ground cinnamon right before serving.