24 Hours of Italy in Boston
There's way more than beans to be found in Beantown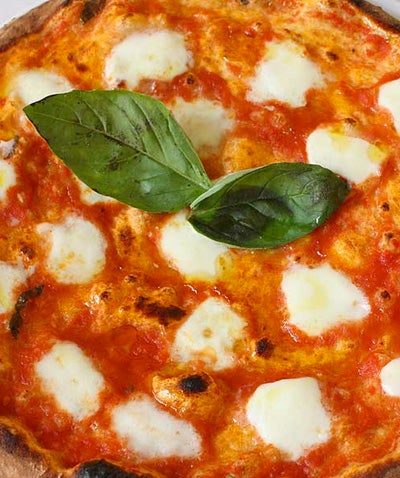 Most of the time, Boston's food scene gets a bad rap: ask an outsider, and they're bound to tell you that the Hub is a Puritan city, with bland food and early closing times to match. Though bars do close way too early, anyone turning in a dour opinion on the city's culinary options is working with a seriously outdated point of view. In particular, Boston's crop of Italian food is admirably strong — gone are the days where the cuisine was limited to mediocre tourist-baiting restaurants in the North End. Chefs like Jamie Bissonnette, Evan Deluty, and Marc Orfaly are turning out food as fresh, innovative, and fun as anything you'd get in New York or Chicago. Why not spend 24 hours exploring the best Italian that the city has to offer?
11 AM: Panificio (144 Charles St; 617/227-4340) has been turning out excellent Italian-inspired pastries, coffee, and more from a light-filled Beacon Hill storefront since 1996. Drop in for an espresso to power you through your day of exploring. Sip in a window seat while watching the monied Beacon Hill denizens swan past and count the Lilly Pulitzer dresses as they go by.
12 PM: Gran Gusto (90 Sherman St; 617/441-0400) offers the most authentic Neapolitan pizza in Boston (well, technically it's in Cambridge). The margherita is a paragon of perfect simplicity: San Marzano tomatoes, fresh basil, unctuous fresh mozzarella, a slick of olive oil. The resulting creamy, clean pizza is a fork and knife pie in the very best way.
1 PM: Dave's Fresh Pasta (81 Holland St; 617/623-0867) is Greater Boston's best Italian grocer. The housemade pastas are uniformly excellent, but the real treat here is the gorgeously fresh cheese made daily by local small-batch producer Fiore Di Nonno. Whether you go for the basics (mozzarella, burrata, scamorza) or the offbeat (a Middle Eastern-inspired za'atar burrata filled with labne and mascarpone), you can't go wrong.
**
**
The baroque interior of Caffe Paradiso
Photo: courtesy of Caffe Paradiso
2 PM: There's a reason why Barbara Lynch is the biggest culinary name in the city. Check out her take on Italian at Sportello (348 Congress St; 617/737-1234), her take on an Italian lunch counter. Inspired by Lynch's teenage job at Friendly's, Sportello is all clean lines and gleaming white surfaces. Try the heirloom tomato salad studded with crab, watermelon, and basil for a bite that explores the limits of a caprese salad — and shows you just how sweet a savory bite can be.
3 PM: Gelato has never hit quite the saturation point in Boston that it has in, cities like New York or Philadelphia, but you'd never know it from the consistently-crowded** Piattini Cafe and Gelateria** (226 Newbury St; 617/536-7500). Get a scoop of the tangy, savory rosemary goat's milk gelato to snack on as you window shop along Newbury, Boston's chicest street.
4 PM: At Clink (215 Charles St; 617/224-4004), Joseph Margate puts out classic Italian fare. The loungey restaurant is located in the cell block of a former jail, but we're willing to bet that inmates never noshed on a cured meat platter of American prosciutto and coppa from La Quercia.
5 PM: Despite its tourist trap reputation, the North End still has a lot to offer. Take, for example, Mamma Maria_ (3 North Sq; 617/523-0077)_. Despite a name that makes it sound like an unremarkable red-sauce joint, the restaurant actually turns out sophisticated, sexy, contemporary Italian fare in a converted row house. Be sure to start out with an appetizer of Barolo-braised lamb with hand-rolled mint gnocchi and a fresh cucumber yogurt sauce, a clever, inter-seasonal play of hearty winter and cool summer flavors.
6 PM: Boston is rightly known for its seafood — this is, after all, a fishing town. See what all the fuss is about at Prezza (24 Fleet St; 617/227-1577). Get the clams, wood-grilled with sausage and tomato, which come out sharp (thanks to a generous pinch of lemon zest) and hearty. Enjoy it at the bar, which is consistently hopping.
7 PM: You're not going to come all the way to Boston and not have lobster (or at least, you shouldn't), and there's not much better than the lobster bucatini fra diavolo at Marco (253 Hanover St., 617/742-1276). Marc Orfaly (the Susan Lucci of the James Beard Awards) keeps the dish simple: al dente bucatini, screamingly fresh lobster, super-simple pomodoro sauce, and lots and lots of red pepper.
8 PM: Fashions change regularly in the ultra-hip South End, but Coppa (253 Shawmut Ave., 617/391-0902) has held onto the title of Hottest Table for some time now. Mingle with Boston's smart set while chowing down on the frankly incredible Sicilian Fisherman's Pizza, created by local culinary celebrities Jamie Bissonnette and Ken Oringer. Its thin crust is piled high with salty fried calamari, sweet cherry peppers, tomato, and a healthy grating of parmesan. It's a gut bomb to be sure, but one of the most worthwhile out there.
9 PM: After all that food, it's time to drink — and there's no better place to start than Via Matta (79 Park Plaza; 617/422-0008). Get a seat in the airy patio if the weather allows, and order the Strega Secco, a blend of limoncello, liquore strega (a saffron-heavy Italian digestif), dry vermouth, and sage. The limoncello is housemade, and the whole concoction is stronger than it tastes.
10 PM: The massive (and massively delayed) construction project the Big Dig was a punchline in Boston for decades, but now that it's delivered the gorgeous Rose Kennedy Greenway, everyone's too busy having a great time outside to remember all the hassle. Enjoy the fruit of the most expensive highway project in American history at Caffe Graffiti (64 Cross St; 617/467-3016). Sit at a window seat and sip a glass of strawberry-infused grappa as you gaze at the moonlit Greenway — not to mention a miraculously orderly flow of traffic.
11 PM: Continue your outdoor-drinking streak at Stella_ (1525 Washington St; 617/247-7747)_. Another South End hot spot, Stella boasts one of the area's best cocktail programs, and definitely the best bellini. (If it's too cold to drink under the stars, the bellini tastes just as good sitting at the bar.)
12 AM: After all those drinks, it's time for a midnight snack. The Italian Nachos at Anchovies (433 Columbus Ave; 617/266-5088) are disputably authentic, but there's no doubt that they're great drunk food. Corn chips are topped with bolognese sauce, ricotta, and cherry peppers for a dish that's sure to soak up all the booze and leave you hangover-free in the morning.
1 AM: Step back into the fray of the North End to satisfy your sweet tooth. Tourists line up outside Mike's Pastry, but walk right on past to Caffe Paradiso (255 Hanover St; 617/742-1768), which has sweets just as good, with a mercifully shorter wait. Settle into the charmingly rococo restaurant and order a crisp cannoli filled with fluffy ricotta, along with an espresso to power you through the rest of the night.
**
**
Stella's outdoor patio, perfect for bellini-sipping
Photo: courtesy of Stella
2 AM: All that booze and coffee got you dehydrated? Mosey a few doors down to Cafe Pompeii (278 Hanover St; 617/227-1562) for a refreshing watermelon Italian soda and prime people watching. The beauty of the North End is most on display late at night, when everyone from bachelorette parties from the suburbs to old Italian men from the neighborhood are filling the streets. Get hydrated and watch the parade of humanity.
4 AM: Boston has its share of artisanal bread merchants, but it's hard to top the homespun charm of Bova's (134 Salem St., 617/523-5601), the city's only all-night bakery. Pick up a piping hot loaf of scala bread and let it warm you against the chilly night (in Boston, 4 a.m. is brisk even in the height of summer).
6 AM: The South Street Diner (178 Kneeland St., 617/350-0028) is a Boston institution. Founded in 1947 to serve factory workers, the diner has played host to generations of Bostonians getting off the night shift, waking up early for the day shift, or just being tipsy and hungry. The seats are old and rickety, the staff is surly — in short, it's the Platonic ideal of a Massachusetts diner. Order the Italian sausage and (why not?) an exemplary chocolate milkshake to wash it down.
8 AM: Now that the sun's all the way up, head to Pasta Beach (30 Rowes Wharf; 617/439-6900) for a proper breakfast. Blessed with outstanding views of Boston Harbor, the restaurant serves up very solid Italian basics. Ring in the morning with a sandwich of tomatoes, fresh mozzarella, and arugula stuffed between slices of crisp ficelle as you watch the seagulls fight over their own morning meals.
10 AM: Dinner for breakfast isn't quite as hyped as breakfast for dinner, but at Caffe Nuovo _ (76 Salem St., 857/753-4615)_ it's equally pleasurable. As the grand finale of your tour of Boston's Italian food, drop in for a morning plate of excellent spaghetti carbonara, rich with egg yolks and parmesan and sharp with freshly cracked black pepper.
Where to Stay
The chic Ames Hotel has beautiful views of the city, some of the city's best cocktails at its restaurant Woodward (we recommend the subtly peppery Meyer Lemon Gin Fizz), and short walks to some of Boston's best Italian-food neighborhoods: Back Bay, the Harbor, the North End, and Beacon Hill.
Leila Cohan-Miccio is a New York-based comedian and writer, and the former editor of Grub Street Boston. She is a proud Smith alum, a wicked Masshole, and better than you at Jeopardy.