The Guide: A Dozen Things to Do in Houston
Chef Chris Shepherd's take on what to eat, where to go, and what to do in his city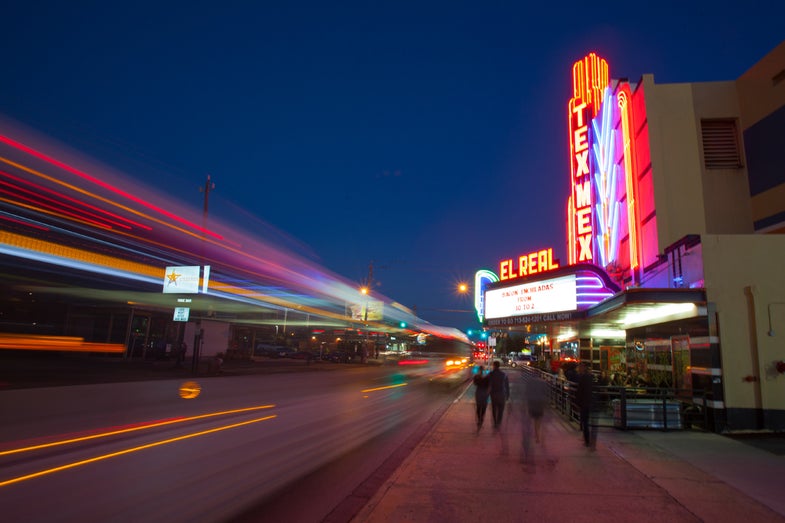 Houston is the most dynamic culinary destination in the country. It's also a city that is close to my heart. It opens your mind, challenges your thoughts, and humbles your soul—all through food. Many cultures thrive here: Vietnamese, Thai, Salvadorian, Nigerian, you name it. I am asked all the time, "Did you grow up travelling a lot?" And the answer is no—instead I got to experience global flavors by exploring the streets of my own city. Some of my best moments in Houston have happened when I got off of the beaten path and headed for family-run restaurants, where people were willing to show me what they know. Many of those places are listed here. I hope that you come and visit them, and enjoy seeing Houston the way I see it. —Chris Shepherd
1. Saigon Pagolac
This classic Vietnamese place is hard to find, but it's worth it. Try the beef seven ways and the whole catfish. In a city where there is a large population of Vietnamese, these guys never seem to dissapoint.
Saigon Pagolac
9600 Bellaire Blvd
Houston, TX
(713) 988-6106
2. Asia Market
At Asia Market, you'll be served up some of the best Thai food in the city by some of the nicest people you'll ever meet. You pull up to this little grocery store, grab a table, sit back and relax. I order the papaya salad, kee mao noodle, and whatever else they recommend.
Asia Market
1010 W Cavalcade Street
Houston, TX
(713) 863-7074
3. Atkinson Farms
Now open to the public seven days a week, Atkinson is our largest supplier of local vegetables. You can visit them in Spring, Texas or at any one of our local farmers' markets.
Atkinson Farms
3217 Spring Cypress Road
Houston, TX
(832) 381-8202
4. Anvil Bar & Refuge
Anvil Bar serves up amazing, innovative cocktails. I never order off the menu, I just ask them to make me something and I've never been disappointed.
Anvil Bar & Refuge
1424 Westheimer Road
Houston, TX
(713) 523-1622
5. Cali Sandwich
This place is what all other sandwich shops strive to be—perfect. They've been rocking banh mi sandwiches since the '80s. Order the cha gio (Vietnamese egg rolls), and don't forget to add a fried egg to your banh mi.
Cali Sandwich
3030 Travis
Houston, TX 77006
6. El Hidalguense
One of the truly authentic Mexican restaurants in Houston. Visit on the weekend, and try their slow roasted goat and lamb barbacoa.
El Hidalguense
6917 Long Point Road
Houston, TX
(713) 680-1071
7. Mala Sichuan
Mala Sichuan is owned by an amazing young couple, doing amazing things by staying true to their style of cuisine. Try the red oil dumplings or the mapo tofu.
Mala Sichuan
9348 Belliare Blvd; 1201 Westheimer
Houston, TX
(713) 995-1889
8. HK Dim Sum
This family-owned place is always packed. They have classic, fresh dim sum, but don't expect cart service. Try the steamed shrimp dumplings and the pork ribs.
HK Dim Sum
9889 Bellaire Blvd
Houston, TX
(713) 777-7029
9. Pho Binh by Night
Bone marrow pho. Enough said.
Pho Binh by Night
12148 Bellaire Blvd #101
Houston, TX
(832) 351-2464
10. Revival Market
These guys set the bar when it comes to cooking sustainably with local ingredients. They have amazing meats (they raise their own pigs) and are all around good guys—ask for Morgan or Ryan.
Revival Market
550 Heights Blvd
Houston, TX
(713) 880-8463
11. London Sizzler
London Sizzler has the best Indian food in the city and is run by some of the nicest people—my adopted Indian family, the Patels. Just go in and tell them to order what Chris gets.
London Sizzler
6690 Southwest Freeway
Houston, TX
(713) 783-2754
12. Crawfish and Noodles
A true measure of what Houston is all about—cultures blending. Take a Southern crawfish boil and blend it with Vietnamese flavor. Add stir-fried blue crabs and braised turkey necks, and you have one hell of a meal.
Crawfish and Noodles
11360 Bellaire Blvd. #990
Houston, TX 77072 (281) 988-8098
Chris Shepherd is the award-winning chef and owner of Underbelly, featuring locally-sourced food inspired by the ethnic diversity of Houston. The Art Institute-alum won the 2014 James Beard Award for Best Chef: Southwest and was named one of 2013's Top 10 Best New Chefs in America by Food & Wine. In his free time, Chris cheers on his beloved Houston Texans, seeks out hard-to-find bottles for his ever-growing bourbon collection, and explores the city for new restaurants.