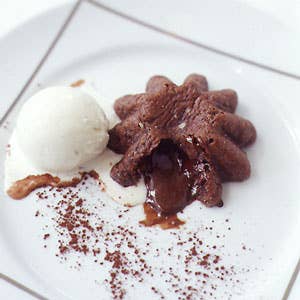 Travel
Desserts in the Big Apple
Where to find the sweetest treats in New York City.
Last, but definitely not least, dessert is the favorite course of plenty of people who possess a sweet tooth. New York City being one of the great food capitals of the world, there is no better place to venture for those happy endings.
While summer is still in full swing and the streets are still toasty, a great way to keep your cool is to take a gelato tour in the southern area of Greenwich village, which has been dubbed the gelato district.
If you want to sit, relax, and totally indulge, follow the restaurant critic Adam Platt's advice on the city's best desserts. From cheesecake to chocolate sorbet, we've got a craving for every one of these choices.
As an only-in-New-York opportunity, city dwellers can even buy mobile desserts from upscale dessert trucks. Now even the most sugar starved can get a fix on the run. —Julie Wilson, SAVEUR