Eating In Paris: A New Restaurant Drops In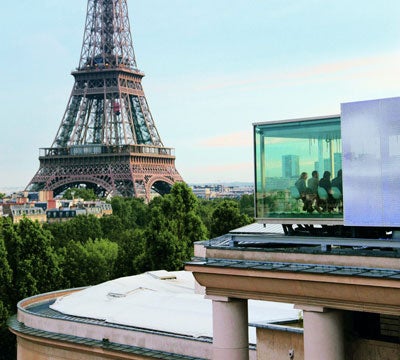 A new restaurant called Nomiya has just been dropped—by crane–onto the roof of the Palais du Tokyo, a contemporary art museum in the Trocadero district of Paris. From this privileged perch, diners have access to an unobstructed view of the Eiffel Tower along with a multicourse tasting experience called "Art Home" by chef Gilles Stassart. Booking a table works the same way it does at in-demand restaurants like Momofuku Ko in New York: reservations are taken online, beginning at 10 a.m., for a date exactly one month in the future, so it pays to be ready with your finger on the mouse at 9:59.
Meg Zimbeck is an online contributor to Budget Travel_ and_ BlackBook. She blogs about Paris and other adventures at megzimbeck.com.