Eating in Los Angeles: Meals on Wheels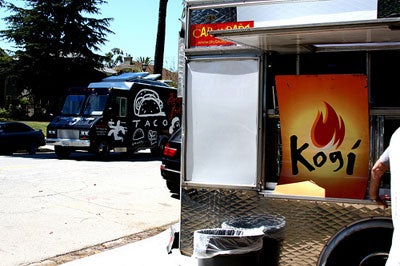 The now-famous Kogi truck heralded the beginning of a gourmet mobile food movement in LA. But now it seems that a veritable convoy of gourmet food trucks have joined the competition, including the Border Grill Truck from none other than Susan Feniger and Mary Sue Milliken, the women behind Ciudad and Food Network's "Too Hot Tamales." The Food Woolf blog reported on a very informal monster truck rally (if you will) between these two giants.
But if the adjective gourmet makes you cringe when it's next to the word "tacos," go old school and visit El Matador and La Isla Bonita. You won't find them on Facebook, and they don't use Twitter—but they do have ridiculously good food.
Daniel Milder lives in Los Angeles and has contributed articles and videos to Good Magazine, Men's Journal, and Kenneth Cole's Awearness Blog.