Eating in Texas: Cocktail Envy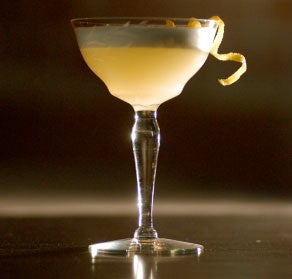 It certainly seems that many of the country's tipplers are marinating in speakeasy culture these days, but it's a concept that Robert Heugel latched onto more than seven years ago, when he first started bartending. Today, the co-owner of Houston's Anvil Bar & Refuge has made his name as one of Texas' top mixologists, concocting everything from classic Prohibition-era cocktails like the Sazerac to original creations using fruit juice, vegetables, and even liquid smoke. For the latest in the cocktail evolution, you can keep up with Heugel and his partners at Anvil's blog, a fabulous resource for those who haven't tried mixing cocktails at home, but are more than willing to give it a whirl.
Jessica Dupuy writes about food and travel in the Texas Hill Country in her blog, the Dupuy Dish.