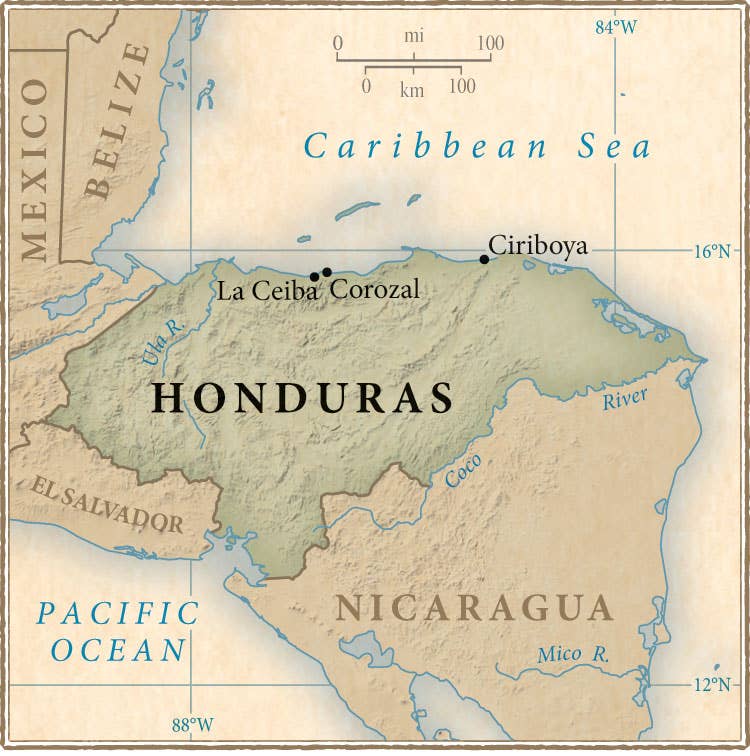 Travel
Travel Guide: Honduras' Garifuna Coast
Where to eat, what to do, and where to stay when visiting the Garifuna coast of Honduras
For information on planning a trip to Honduras, contact Honduras Tourism (800-410-9608; letsgohonduras.com).
Chef Guity
Beachfront, west of Quinta Real, Zona Viva (504/443-4595; ecohonduras.net). Inexpensive. Sit on the upstairs deck, and enjoy Garifuna foods like tapou (fish, green banana and root vegetable stew).
Restaurante Corozal
Barrio Belize, Corozal (504/ 9985-4008). Inexpensive. A living primer on Garifuna culture, this canopied restaurant includes a museum. The seafood soup is delicious.
Expovida
(504/9995-8509; expo.vida@yahoo.com). Lina Martinez offers excellent tours to Garifuna communities, including visits with women's cooperatives in Iriona.
Tourist Options
(504/2440-0265; hondurastouristoptions.com). Boat trips to the Garifuna island of Cayos Cochinos include lunch cooked by the community's women.
Quinta Real Hotel
Barrio La Isla, between Avenue 15 de Septiembre and Avenue Victor Hugo, Zona Viva, La Ceiba; (504/2440-3311; quintarealhotel.com). Rates: $135-$220 double. Many rooms overlook the pool, seaside patio, and bar at this relaxing hotel. Breakfast is included.