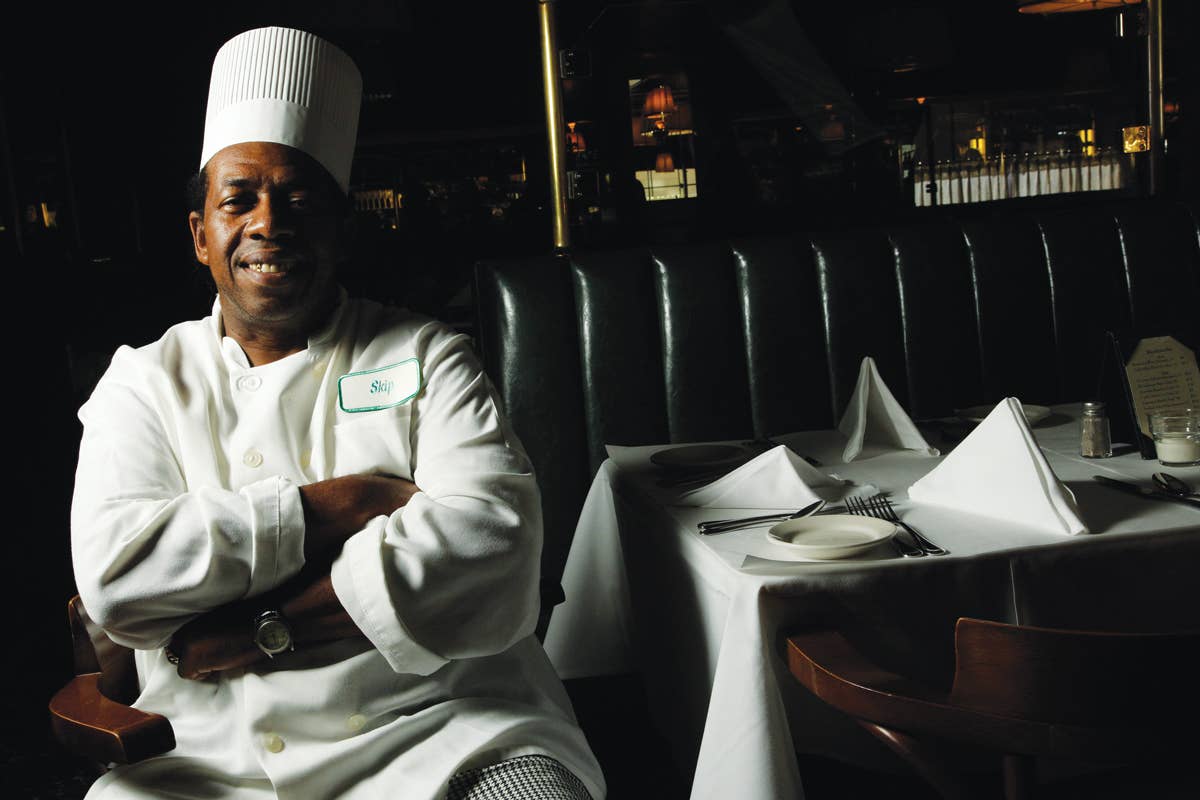 Travel
The Interview: Philip "Skip" Lomax Jr., Line Cook at Mr. B's
While reporting our April 2013 special feature on New Orleans, we got to meet the people behind some of the city's most iconic restaurants–the waiters, bartenders, and line cooks who make it all happen. In this Q&A, Philip "Skip" Lomax Jr. talks about working for over 30 years as a line cook at Mr. B's bistro in New Orleans.
How long have you been at Mr. B's?
**** This May 17, it'll be 33 years.
How did you start cooking?
I was in high school and got a job working at a country club as a dishwasher. They put me on pots, and I'd come in after school and wash them. I did such a good job that the manager said they were the cleanest pots he'd ever seen! One night when it was really busy, someone needed a sizzle platter, so I ran to get it, and the chef said, "How did you know I needed these? And how did you know what a sizzle platter was?" And I said, "I know what a male spoon is, a female spoon, a China cap," because when I got through with my pots I'd go watch the cooks.
And then?
**** A bit later the Chef came to me and said, "I want you here at 11 o'clock on Tuesday. I'm gonna make a prep cook outta you." I stayed at the country club for 10 years, and was the sous chef when I left.
What are you responsible for at Mr. B's?
**** I started as the sous chef, but that meant I had to work every weekend and didn't get any time to spend with my daughter. I talked to my boss and he gave me daytime shifts and now I have every weekend off. Three items come off my station: barbecue shrimp, pasta jambalaya, and catfish.
What's your favorite to cook?
**** The barbecue shrimp. I put them in a bowl with cracked black pepper, garlic, and Creole seasoning we make in-house. Then I dump my shrimps into a hot skillet, squeeze a handful of lemon on them, and when they start to turn a light pink, I fold in a lot of butter. I can do it in my sleep. I've been making it since 1985.
Are you sick and tired of it?
**** No! You'd be surprised, when people see how good the barbecue shrimp is, they want to come in and take their pictures with me!
What's the secret?
**** I'm consistent, I love what I'm doing, and I have the patience for it.
How many shrimp do you go through a day?
**** We get up to 120 pounds delivered for the weekends, fresh, heads on and everything. That makes...whoo!...you're lookin' at probably 200 orders right there, easy.
Does your daughter come in often?
**** She came in once.
What was her verdict on the shrimp?
**** I think she had the pasta jambalaya.