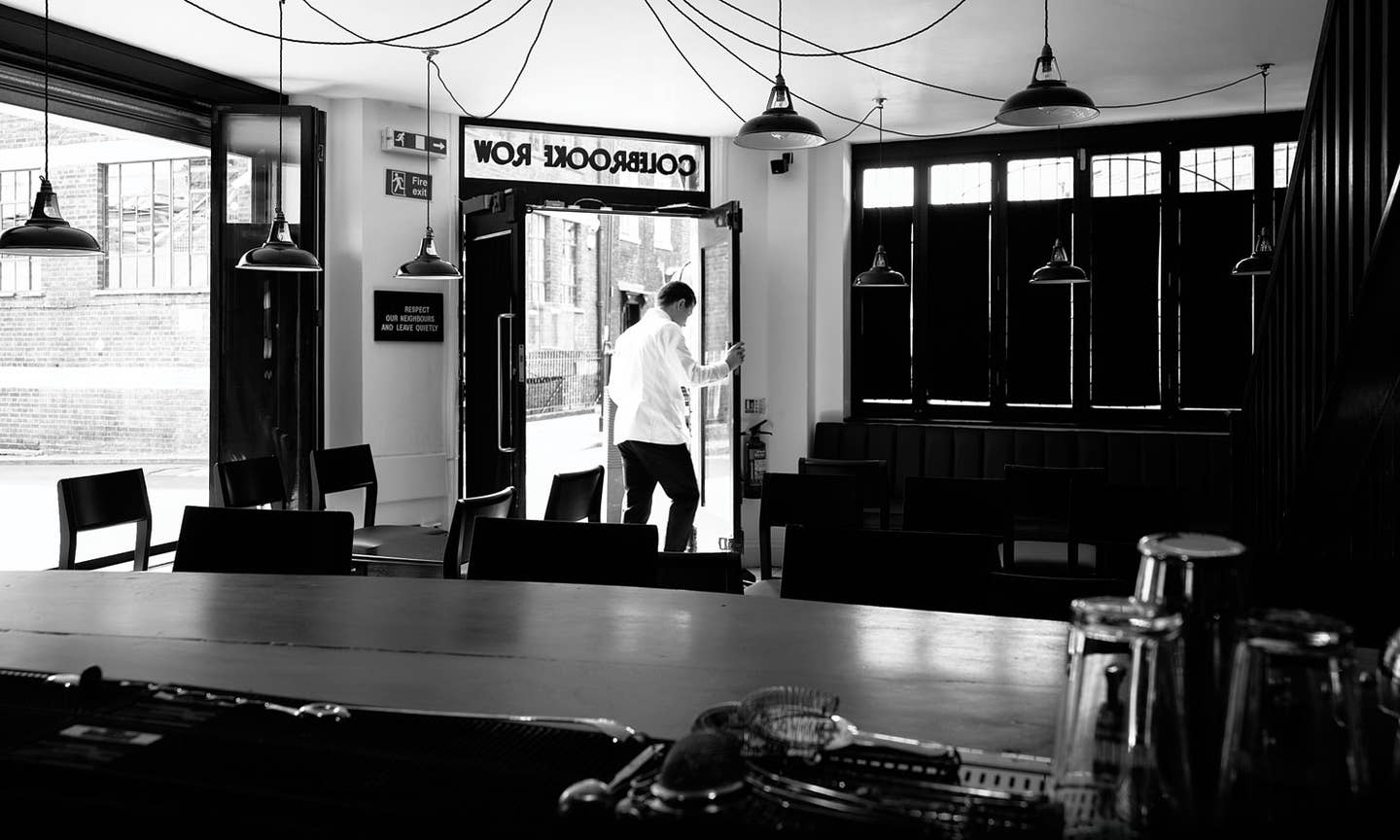 Travel
5 Great London Bars
From classic martinis to fruity punches, there are plenty of ways to stay jolly in London
1. Duke's Bar at Duke's Hotel
A classic dry martini from this clubby watering hole will likely be among the best you've ever tasted. Head bartender Alessandro Palazzi has been elevating the libation to an art form since 1975, winning over such aficionados as James Bond series creator Ian Fleming, who was once a regular. A symphony of muted conversations, clinking ice cubes, and the rattle of a martini trolley pushed by a white-jacketed bartender adds to the ambiance.
Duke's Bar
St. James's Place, London SW1A 1NY
Tel: +44/207/491-4840
2. Bassoon Bar at the Corinthia Hotel
With its 1920s art deco interior, this lavish candlelit lounge features era-appropriate live jazz and fresh takes on classic British cocktails, including a Pimm's Cup made with fresh homemade lemonade, and an English Tea Punch, a blend of gin and white vermouth infused with lavender, mint, elderflower cordial, and jasmine tea.
Bassoon Bar
Whitehall Place, London SW1A 2BD
Tel: +44/207/321-3200
3. Artesian Bar at the Langham Hotel
In a gorgeous barroom with an Orient-meets-Occident decor, head bartender Simone Caporali pours ingenious rum cocktails, including the namesake Artesian Punch, a fruity blend of Pampero Aniversario dark rum, Calvados, pear brandy, and freshly squeezed pineapple juice. Drinks here all feature whimsical garnishes, such as miniature alligator heads.
Artesian Bar
1 Portland Place, London W1B 1PN
Tel: +44/207/636-1000
4. 69 Colebrooke Row
This spirited Islington venue serves some of London's most culinary cocktails, such as a twist on the bellini made with a puree of dried apples, dry cider, apple juice, and hay topped with Prosecco, and a Woodland Martini dashed with maple, cedar, and sequoia bitters. The always crowded barroom boasts an Italian film noir decor, complete with vintage Campari posters.
5. Coburg Bar at the Connaught Hotel
With its wood-paneled walls, wingback chairs, and blazing fireplace, this Mayfair bar is an ideal setting for a London nightcap. Try the White Lady, a classic British tipple made with gin and equal parts lemon juice and Cointreau, shaken then strained—a perfect way to say cheerio and good night.
Coburg Bar
Carlos Place, Mayfair, London W1K 2AL
Tel: +44/207/499-7070