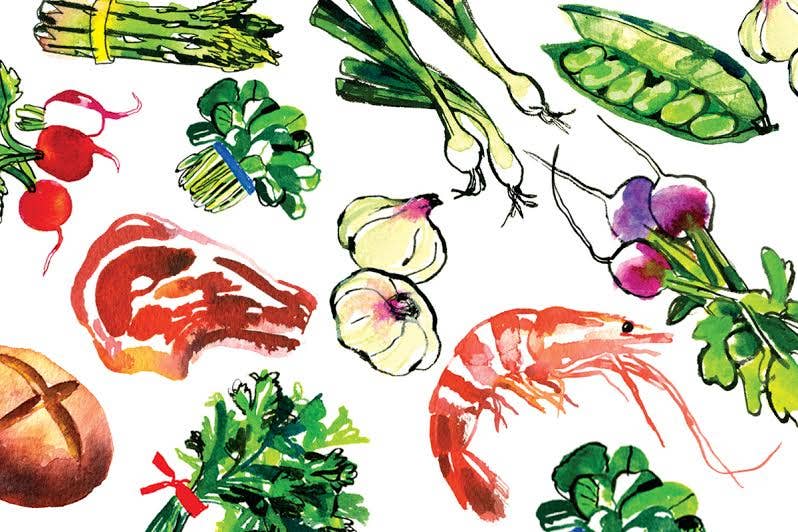 Travel
Outstanding in Their Field
The Bunten Farm and Farmhouse Kitchen, Orford, New Hampshire (www.thebuntenfarm.com) After Christine Balch and her husband, Bruce, a chef, purchased her family's 200-acre farm in 2005, they turned the property's old carriage shed into a restaurant, where they serve homemade cheeses, meats, and breads alongside dishes like fettuccine with house-made gouda and mozzarella.
Cedar Circle Farm, East Thetford, Vermont (www.cedarcirclefarm.org) This organic farm's Dinners in the Field series, which invites chefs to serve multicourse meals at linen-draped tables overlooking the Connecticut River, sells out early, but you can always have fresh baked goods like rosemary chocolate chip cookies in the farm's cafe or sign up for its cooking classes.
Gathering Together Farm, Philomath, Oregon (www.gatheringtogetherfarm.com) John Eveland and Sally Brewer use their dome-shaped earthen oven to make pizzas topped with house-cured pepperoni, pickled apples, and homegrown arugula, as well as other foods, which they serve in a rustic space.
Joe Huber Family Farm & Restaurant, Starlight, Indiana (www.joehubers .com) Visitors regularly make the 25-minute drive from Louisville, Kentucky, to this family-run farm for from-scratch fare: biscuits with apple butter, chicken and dumplings, and vegetable sides.
McEnroe Organic Farm, Millerton, New York (518/789-3252) One of the best burgers in the Hudson Valley is grilled to order on this farm market's front porch; each one is made with the farm's own grass-fed beef. The kitchen rolls out a fine spread, including farm-fresh salads, sandwiches, and desserts.
Swanton Berry Farm, Davenport, California (www.swantonberryfarm.com) Jim Cochran's central California farm stand, housed in a converted army barracks overlooking the Pacific, is a local landmark and social scene. Kids play board games while spooning up strawberry shortcake, and cyclists roll in from Highway 1 to recharge with homemade soups.