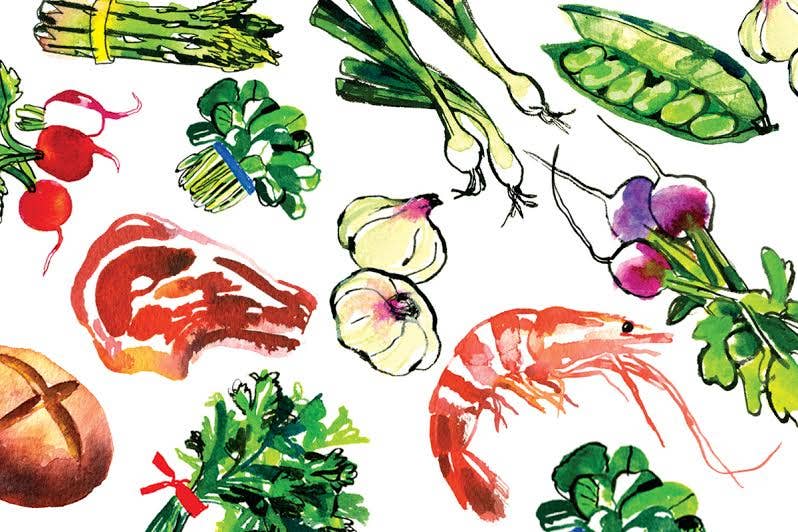 To dine on real food while watching the world glide by is one of the great thrills of train travel. In 1923, the English writer G. K. Chesterton compared the experience to the "pleasure of picnics…[having] a character adapted to its abnormal and almost adventurous conditions". Though many long-distance train companies started doing away with fancy dining cars when air travel became more accessible, the ones featured here still nobly uphold or have reintroduced the tradition.
While sitting under the domed glass ceiling of the Napa Valley Wine Train's dining car, passengers feast on dishes like polenta with mushroom ragout, paired with wines from vineyards along the train's route.
You can taste your way across Canada aboard VIA Rail's Silver and Blue service, which travels from Toronto to Vancouver and serves Canadian wines with the likes of local Albertan prime rib and smoked trout.
The Alaska Railroad Denali Star serves up breath-taking views of Mount McKinley, as well as Alaska salmon with cranberry vinaigrette, smoked salmon chowder, and reindeer sausage.
Since 1832, the Strasburg Rail Road has traversed Pennsylvania's Amish country. Its popular dining car offers regional favorites, including baked ham and shoofly pie (a molasses-based dessert).
The Danube Express travels from Brussels to Budapest and Istanbul. Designed to evoke the bygone glories of train travel, it has luxe fare, with dishes like grilled pork medallions with dauphinois potatoes.