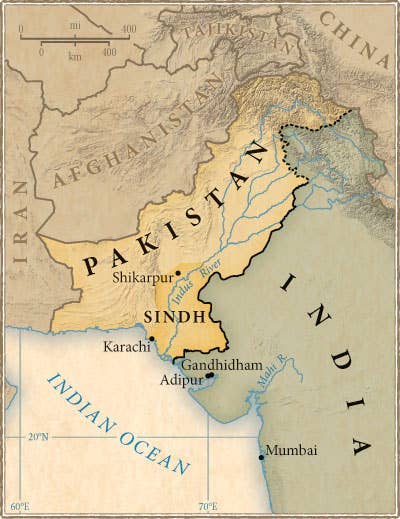 Travel
Mumbai and Adipur-Gandhidham, India
Dinner for two with drinks and tip: Inexpensive Under $10 Moderate $10-$60
ITC Grand Central
287, Doctor Babasaheb Ambedkar Road, Parel, Mumbai (91/22/2410-1010; itchotels.in). $300 for a double. At this luxury hotel in the heart of Mumbai, amenities include butler service, a spa, and five excellent restaurants, among them Kebabs & Kurries, featuring regional dishes from all over the country, and Hornby's Pavilion, a 24-hour coffee shop that serves a knockout south Indian breakfast.
Hotel Shiv
Grand Plot No. 32, Sector 8, Near B.M. Petrol Pump, Gandhidham (91/2836/238-911; shivhotels.com). Rooms start at $65. This business hotel offers comfortable Internet-equipped, air-conditioned rooms. The hotel's Mughlai restaurant, Celebrity, serves north Indian dishes such as kebabs, naan, and chicken tikka masala.
Kailash Parbat
5 Sheela Mahal, First Pasta Lane, Colaba, Mumbai (91/22/2287-4823; kailashparbatandheri.com). Moderate. This Sindhi restaurant, established in 1952, has expanded its menu over the decades (offerings range from Chinese to Punjabi), but it remains the best in town for Sindhi specialties like bhee tikki (lotus stem fritters) and tuk (twice-fried potatoes).
Sindhu Pure Ghee Sweets & Snacks
3 Satguru Shopping Centre, Mumbai (91/22/2600-6664). Inexpensive. Originally opened in Shikarpur, Sindh, in 1902, this transplanted shop sells traditional treats such as tosha, fried dough rolls dipped in sugar, and lola, sweet bread cooked on a griddle.
Maitri Road
Adipur. Inexpensive. Adipur's main thoroughfare is packed with stands selling Sindhi food. Look for Jumdomal Nasta House, which serves chana dabulroti, spiced chickpeas with fried bread, and Kapta Nasta House, selling snacks such as sana pakora (chile fritters) and batata vada, potato croquettes filled with minced onions, chiles, and dried mango powder.
Indian Institute of Sindhology
Ward-A, Post Box No. 10, Adipur (91/2836/263-851; sindhology.org). This small museum exhibits artifacts like painted wood mortars, old grinding stones, and other kitchen implements, as well as more than 1,000 photographs documenting Sindhi culture.