Baumgartner's Limburger Sandwich
In this year's SAVEUR 100, we take stock of our favorite things: recipes, people, places. We consider every last one a new classic.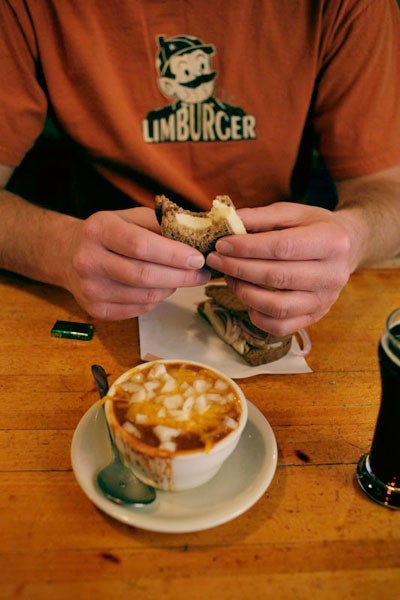 We're hooked on the signature sandwich at Baumgartner's Cheese Store and Tavern in Southern Wisconsin: two slices of rye bread, raw red onions, and a thick schmear of pungent Limburger. This old-world washed rind cows' milk cheese was brought to the region by Swiss settlers in the mid-19th century; for decades, local factories turned out millions of pounds each year. Baumgartner's buys from Chalet Cheese Cooperative, the country's last remaining Limburger producer; we keep their cheese on hand so we can fix ourselves a homemade version of the sandwich whenever the craving strikes.
__Baumgartner's Cheese Store and Tavern_
(608/325-6157; baumgartnercheese.com)
7023 16th Avenue_
Monroe, Wisconsin 53566