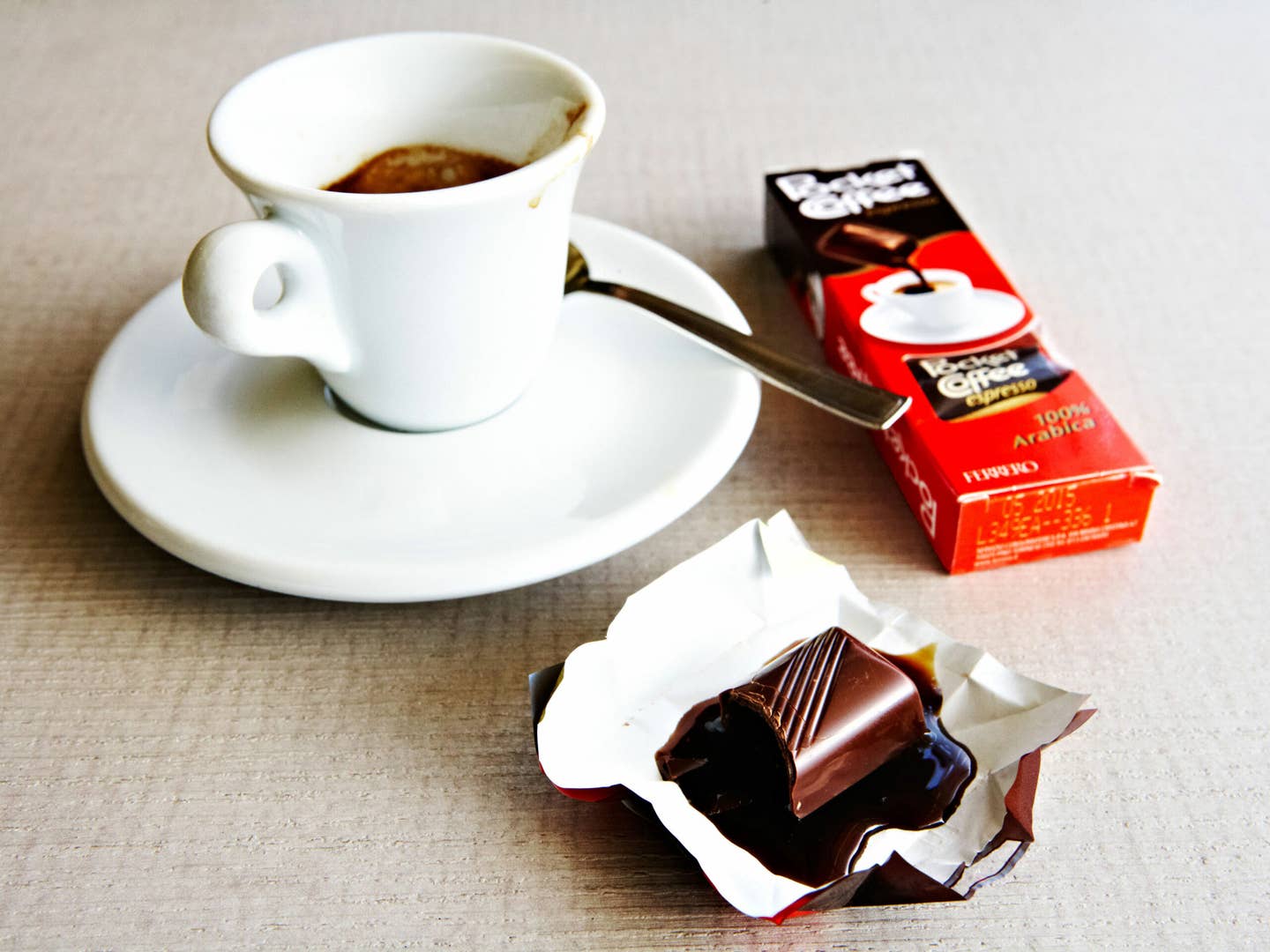 Travel
A Day of Autogrills: Eating through Italy's Highway Rest Stops
Eating along Italy's highways yields unexpected pleasures
Last month, I found myself strapped into the passenger seat of a Alfa Romeo Giulia next to chef Gabrielle Hamilton, zooming from Venice to Bologna in search of the ultimate bowl of tortellini en brodo. We were gunning it but there was no way we'd arrive in time for lunch, which in Italy ends at 2:30 p.m. sharp. I was getting nervous.
"Don't worry," Gabrielle said, "We can eat at the autogrill."
I pictured a dreary conventional gas station and a lunch made up of Pringles, pizza-flavored combos, gummy bears, and Kit Kats—a far cry from the pasta we were aiming for. Gabrielle!
"Noooooo," she explained. "Autogrills are the most miraculous and dependable. They are the noble workhorses across all of Italy."
I knew that Italians stopped and dropped everything for lunch, but I was still skeptical as we rolled up to a building whose design was part 1970s, part Jetsons, part East Berlin. (This makes sense: Autogrills, Italy's highway gas stations-cum-rest stops, began popping up in 1977.) Once inside, we grabbed trays and piled them with thin slices of bresaola, stacks of salumi, mounds of cheese, and rolls of freshly baked bread. We found ourselves a table, and time immediately slowed down. Our fellow diners popped bottles of wine and belly-laughed throughout their meals. This was nothing like the rest stops I knew in the States; this was a true-blue restaurant.
We're already familiar with the idea of a picturesque Italian road trip: following winding roads through the hills of Tuscany, stopping for leisurely meals at trattorias and trying to understand recipes haltingly explained by a friendly grandmother. But I wanted to know what road trips looked like for real Italians: How do they eat when they're on the road? What would an all-autogrill road trip look like?
Back in Italy a few weeks later, I resolved to find out, and planned a day of driving. I made rules: I would only eat food prepared and eaten inside the autogrill. I would take nothing to go. The entire journey would take place on Italy's drab highways, with no detours to quaint villages allowed.
Thirty minutes after we hit the road, still grumpy and jet lagged, I spotted my first autogrill. I pulled in, rushed inside, and rudely elbowed my way through the standing crowd to the coffee bar. Baked goods beckoned from a pristine glass case. I ordered a cappuccino and a cornetto, that Italian pastry with the body of a French croissant but the taste of a buttery brioche. I immediately came back to life.
Autogrill number two came an hour later. Its enormous, sterile facade was teeming with throngs of noisy people decked out in football gear; I quickly discovered that this was a pit stop for Bolognese soccer fans fueling up on their way to the game. Tailgaters were everywhere, beers in hand. "A good Italian driver can drive perfectly after drinking beer," boasted a wobbly man, and I hoped he was right.
Inside, I found liters of olive oil, piles of salami, whole prosciutti, balls of provolone, jars of marinated artichokes, pasta of all shapes, towers of cookie tins, and mountains of chocolate bars. Bottles of Italian wines, limoncello, and beer lined the walls, almost all of it local. It was like an Italian grocery meets a convenience store meets a coffee shop: all the commercial bounty of an American gas station, with Italy's standards for quality. Even when on a mundane road trip, Italians refuse to compromise their style of eating.
Back in Bologna, a restaurant owner had told me that autogrills used to get a lot of traffic from non-travelers, too. "Many people used to have Sunday lunch at the autogrill, even if they weren't on a journey. It was thought of as a normal, good restaurant." These days, that tradition is long gone—and not every roadside restaurant is great—but the autogrill's initial intent remains: to extend Italy's eating culture to even its most utilitarian spaces.
My stomach was screaming with hunger by the time I reached my third stop, but none of the food appealed to me. I couldn't bring myself to order a stale-looking sandwich or a dry pizza topped with globs of congealed cheese; I had quickly become an autogrill snob. So I perused the other goods: cookbooks, books promising to teach English in twenty-one days, strange dolls that could have been photographed by Diane Arbus. I covertly trailed a few shoppers; they seemed to ignore the oddities and focused instead on food shopping, filling their baskets with local olive oils and capers. No pizza for them, either.
Back on the road, a drab wintry scene whizzed past, the opposite of the "Under the Tuscan Sun" landscapes from my Italian fantasies. Before that first autogrill visit with Gabrielle, I never would have dreamed of eating on the road in Italy—I've always suppressed my urge to mindlessly snack and waited for a proper Italian meal. While I've always tried to stay with locals and done my best to avoid tourist traps, this trip felt more real than any other I'd taken in Italy. I was finally traveling the way the Italians do.
At my next stop I found a parking lot where Porsches were nestled between modest, tiny cars. The building held two vast rooms: one for dining, one for shopping. Chic Italians buzzed around clutching plates of exquisite-looking food. I was starving. I ordered roast beef carpaccio, a glass of wine, and a buffalo mozzarella sandwich, all of it perfectly fresh. A family on a road trip from Rome explained that this particular stop is so popular, it can be hard to find a parking spot.
I've never been a fan of road trips—my parents ruined them for me early on—but these pit stops offered solace from endless stretches of road. Italy's highways are drab and straightforward, but this doesn't compromise one's dedication to eating well. Italians appreciate and practically demand a decent meal, no matter where or when.
Twenty miles later we approached a colossal autogrill that straddled the highway and was teeming with customers. When I saw a line snaking out the door, I knew we were in luck. I followed suit and joined the crowd, all of us waiting for freshly grilled panini; the air inside smelled of baking bread.
Charged by the energy in the air and a sudden feeling of greedy hunger, I ordered three sandwiches: a mozzarella with prosciutto di parma; speck and brie; and something called a "VIP." I ate like it was my first meal. Each sandwich was better than the last, and the dog at the next table hovered stealthily, waiting for crumbs.
Exhausted, I eyed a stack of boxes called "Pocket Coffee," the little candies I had seen at every cash register throughout my journey. It was time to end my leisurely meal in the classic Italian fashion: with caffeine. I popped one in my mouth and chased it with a macchiato for good measure, then got back in the car.
Melanie Dunea is the author and photographer of five books including the My Last Supper series. Melanie shoots food, travel, and portraits for advertising, entertainment, corporate, and music companies world-wide and is based in New York City.