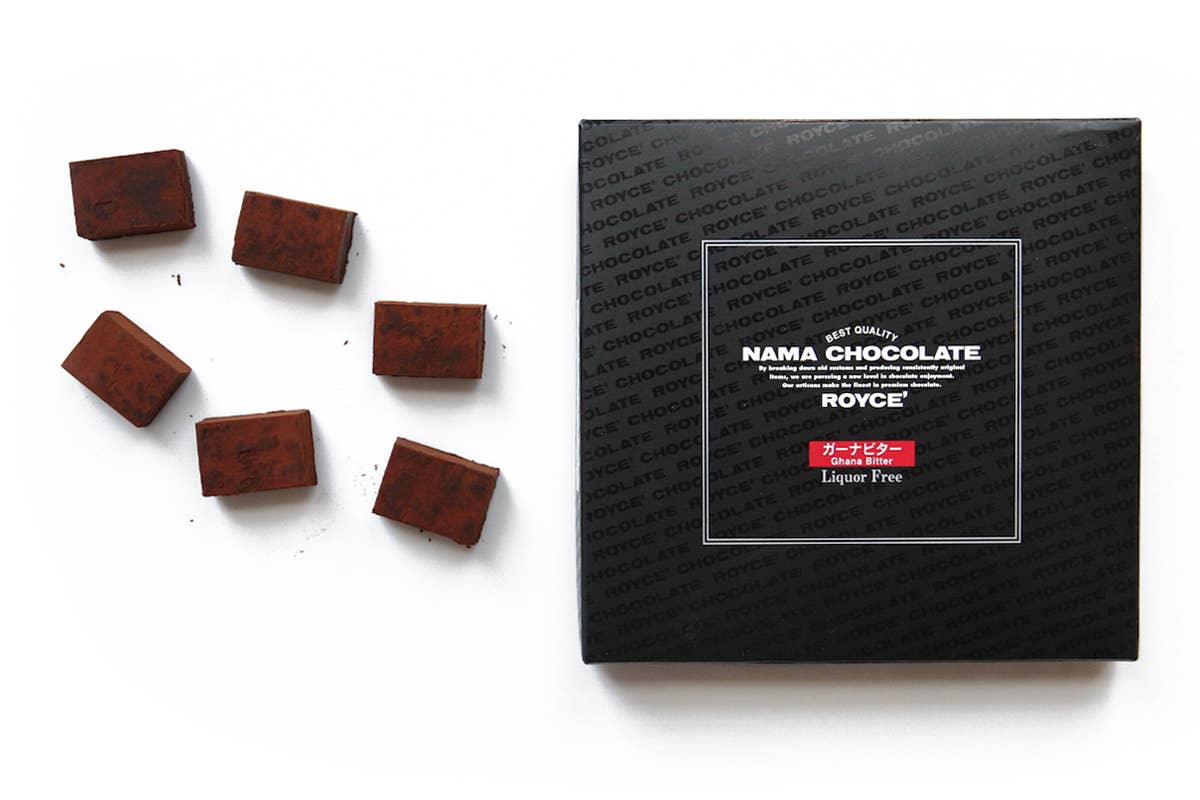 Culture
A Ganache to Snack On
Food and prop stylist Judy Haubert shares her new favorite way to consume chocolate: bite-sized ganache squares.
The annual influx of Easter candy into the office has begun, and this year I came across my standout favorite early on: Royce's Nama Ghana Bitter Chocolate. Each little cube of chocolate is actually a silky bite of ganache, covered in a dusting of cocoa powder.
A Japanese company based on the northern island of Hokkaido, Royce is unsurprisingly mum about the process of making these insanely good chocolates. They humbly attribute their success to the cool climate around their factory, the traditional techniques that they use, and the quality of the ingredients that they source. The 20 year-old Nama line has become their headliner, catapulting them into over 14 countries and 60 stores worldwide. To find your own chocolate fix, go to royceconfectusa.com. I highly recommend the Ghana Bitter.