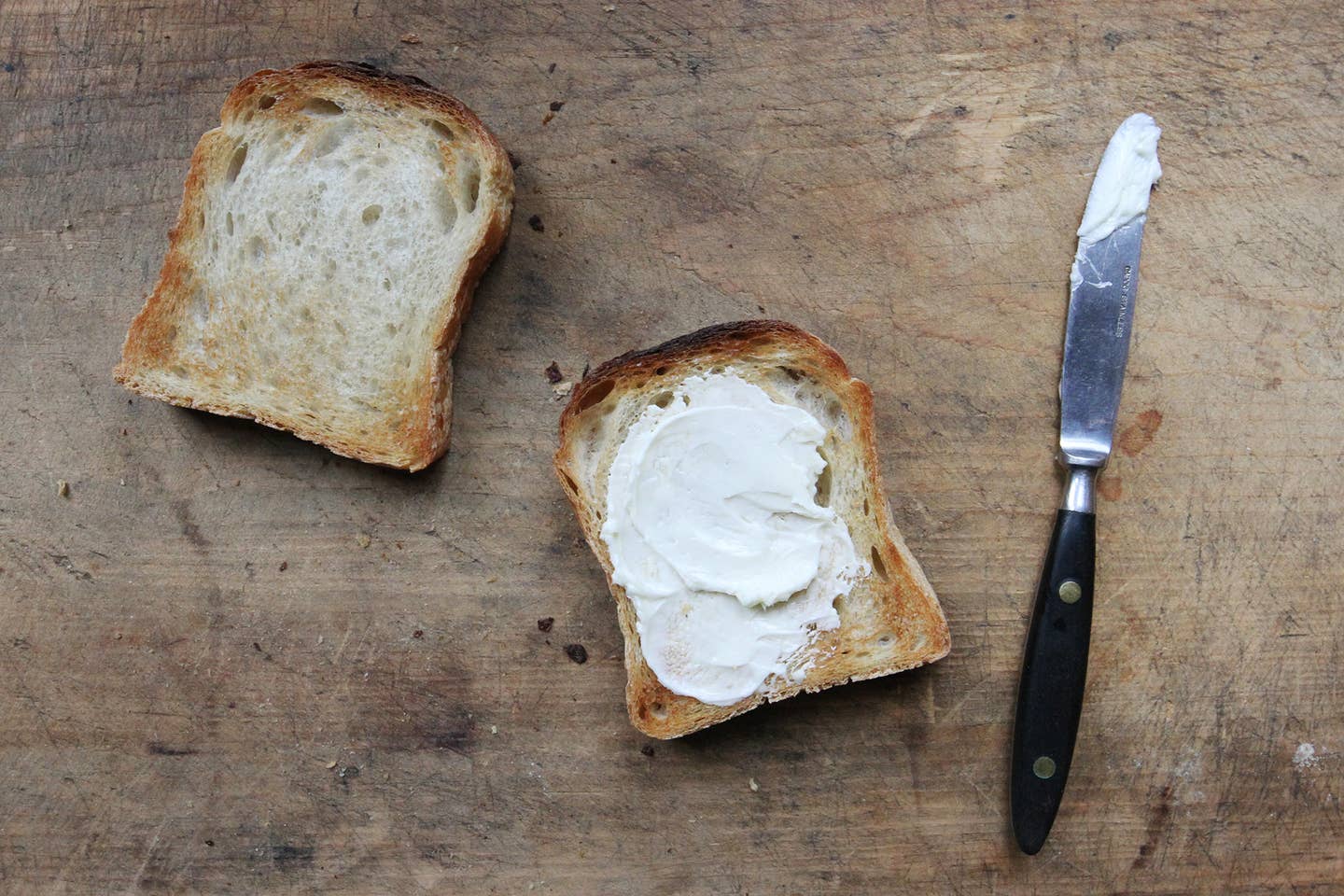 Culture
Breakfast Poems
Breaking: The most important meal of the day is poetry
Sure, you could start your day by reading the newspaper or thumbing through Instagram, but an early morning poetry ritual will make even the bleakest bowl of oatmeal seem inspired. For the remainder of April's tenure as National Poetry Month, bring a whole new (more enjoyable) meaning to "eat your words" by taking in a fresh helping of stanzas and couplets as the sun comes up.
Aimee Nezhukumatathil
"Baked Goods"
Juxtaposed with some wry imagery of rats, pythons, and sour-faced neighbors, "Baked Goods" is a meditation on the juicy overflow that comes from early morning baking and the sticky-honeyed tangle of love:
Flour on the floor makes my sandals
slip and I tumble into your arms.
Too hot to bake this morning but
blueberries begged me to fold them
into moist muffins. Sticks of rhubarb
plotted a whole pie…
Some girls develop swoony crushes on edgy novelists or picaresque playwrights. Me? My fangirl status is firmly reserved for Aimee Nezhukumatathil, about whom I'm want to get a little gushy. The intersection of food, relationships, and the natural world trickles like sweet nectar through her poems, whether describing a gut-wrenching date gone wrong (I could tell from our onion blossom / this was all a mistake) or fleeting encounter with a cherry farmer (I just know my summer would've been full of pies, tartlets, turnovers—so much jubilee).
Scrambled eggs and whiskey
in the false-dawn light. Chicago,
a sweet town, bleak, God knows,
but sweet. Sometimes…
Ostensibly, this is a poem about still being drunk as the sun rises and eating eggs sloppily as night bleeds into day. (We've all been there, brothers and sisters.) In reality, it's a tribute to the emotional froth that bubbles up after the kind of night that simply feels too delicate, too precious to properly convey with words.
…Oh the past is too much with me in the kitchen,
where I open the vintage metal recipe box,
robin's egg blue in its interior, to uncover
the card for Waffles, writ in my father's hand…
Cooking is inextricably tied with memory and family for the majority of us, whether it's reading the scribbly marginalia in hand-me-down cookbooks or assessing the heirloom heft of a cast iron skillet while frying bacon. For Beaumont, a lot of objects in her cooking space hold emotional weight, but none more so than her father's (stained, aged) recipe for waffles.
Charles Simic
"Heights of Folly"
While not the sexiest or out-and-out best of Simic's gastronomically-inclined writings, it seems wrong not to include a hat tip to the center stage role food has played in the work of both Simic and his fellow former Poet Laureate Mark Strand. (In this poem, I can only hope that Simic is talking about these watermelons.):
…With a feeling of being summoned
Urgently, but by a most gracious invitation
To breakfast on slices of watermelon
In the company of naked gods and goddesses…
"What I have for breakfast is a good cup of coffee, which I drink while reading the paper. Such is my daily routine. On those occasions when breakfast is more than coffee, it is quite simply a continuation of dinner. Not that I am awake all night eating and find myself still eating as the sun rises; it's that there are leftovers. But here one must be careful. A breakfast of calf's liver or beef bourguignonne might prove far from satisfactory. On the other hand, who needs bacon and eggs when one can have reheated spaghetti alla carbonara and experience again the exotic flavor of salted, dried pig's jowls mingling with eggs and Parmesan cheese?"—Mark Strand, Esquire 2009
Rush hour, and the short order cook lobs breakfast
sandwiches, silverfoil softballs, up and down the line…
In Pratt's quick stepping, order barking poem, the breathless hustle of grab-and-go breakfast slices across the decades and through class lines to reveal a secret language and ritual which unites the masses—if only momentarily.
My love, my saving grace,
your eyes are awfully blue.
I kiss your funny face,
your coffee-flavored mouth.
Last night I slept with you…
I used to mock my father and his chums
for getting up early on Sunday morning
and drinking coffee at a local spot
but now I'm one of those chumps…
Percy says, I've eaten, and I'm still hungry.
So I say, what about toast? and offer him
a dry corner.
Percy says, I like butter better…
Elaine Equi
"Still Life #1"
Equi shows that playing with what's on one's plate when slightly bleary-eyed can make for a quite bijou photo-poem.