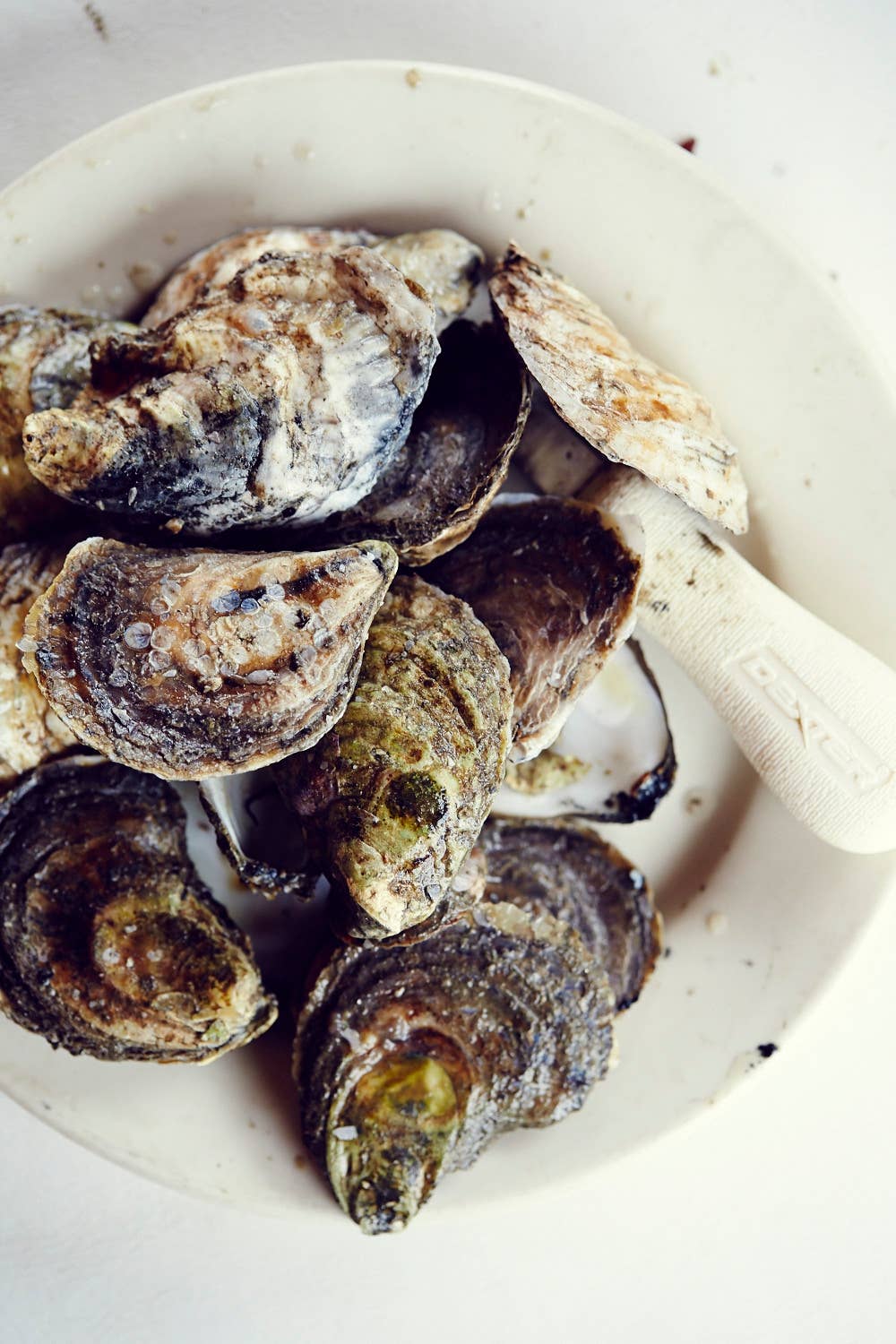 Travel
Maine's Latest Seafood Star
Cold northern waters are providing some of the best oysters we've tasted
In Maine, cold is good for a lot of things: wood stoves, snow, lobster, and, as it turns out, oysters all year long. As traditional growing areas to the South peter out, this clean, remote corner of the country is generating a plethora of delicious options for oyster lovers, from big, creamy, coppery Belons (a European transplant that took) to a buttery Maine original from Tauntin Bay north of Acadia National Park.
Yes, oysters taste like the ocean, but the range in flavor produced by unique aquacultures up and down this stretch of coast is a wonderful thing; this is never more clear to me than when I'm eating at Portland's Eventide Oyster Co., with a craft cocktail in hand, and an icy platter of a dozen Maine oysters before me. After one such recent adventure, I found myself particularly excited by the five varieties below. Many can be shipped right to your door, but of course I recommend experiencing these briny beauties stateside. Portland's Eventide Oyster Co., Three Tides in Belfast, and Aragosta in Stonington are standout eateries you can count on to serve the best of the best.
Bagaduce
Beautiful from the inside out, these smaller, creamy oysters have a fresh seaweed taste, and a nice balance of sweet and salt. Harvested downeast, they make regular appearances on the menu at Aragosta.
Basket Island
These small, exceptionally sweet treats can be enjoyed at Eventide, just blocks up from Casco Bay where they're harvested. If you're new to oysters, they make for a great first kiss of ocean.
Glidden Point
People have been feasting on oysters from the Damariscotta River for thousands of years, and at Glidden Point there are the ancient shell middens to prove it. Reliable, succulent—they are a Maine gold standard.
Pemaquid
Also harvested from the fabled Damariscotta River, Pemaquids have a wonderfully clean, balanced flavor that is practically emblematic of the Maine oyster. Enjoy at Three Tides, washed down with Marshall Wharf Brewing Co.'s oyster-inspired stout.
Winter Point
This crisp, briny variety from the southern midcoast ends on just the right, slightly sweet note. A specialty at Eventide Oyster Co., they're perfect raw, but if you're tempted to try the fried version on a Chinese-style steam bun with tartar and pickles, for the love of Maine, please do.
Three Tides
40 Marshall Wharf
Belfast, ME 04915
207/338-1707
Aragosta
27 Main Street
Stonington, ME 04681
207/367-5500
Sophie Nelson is a contributing writer for Maine and Maine Home+Design magazines and a fiction student in the Stonecoast MFA program.