By the Fistful
Our three favorite pecan snack flavorings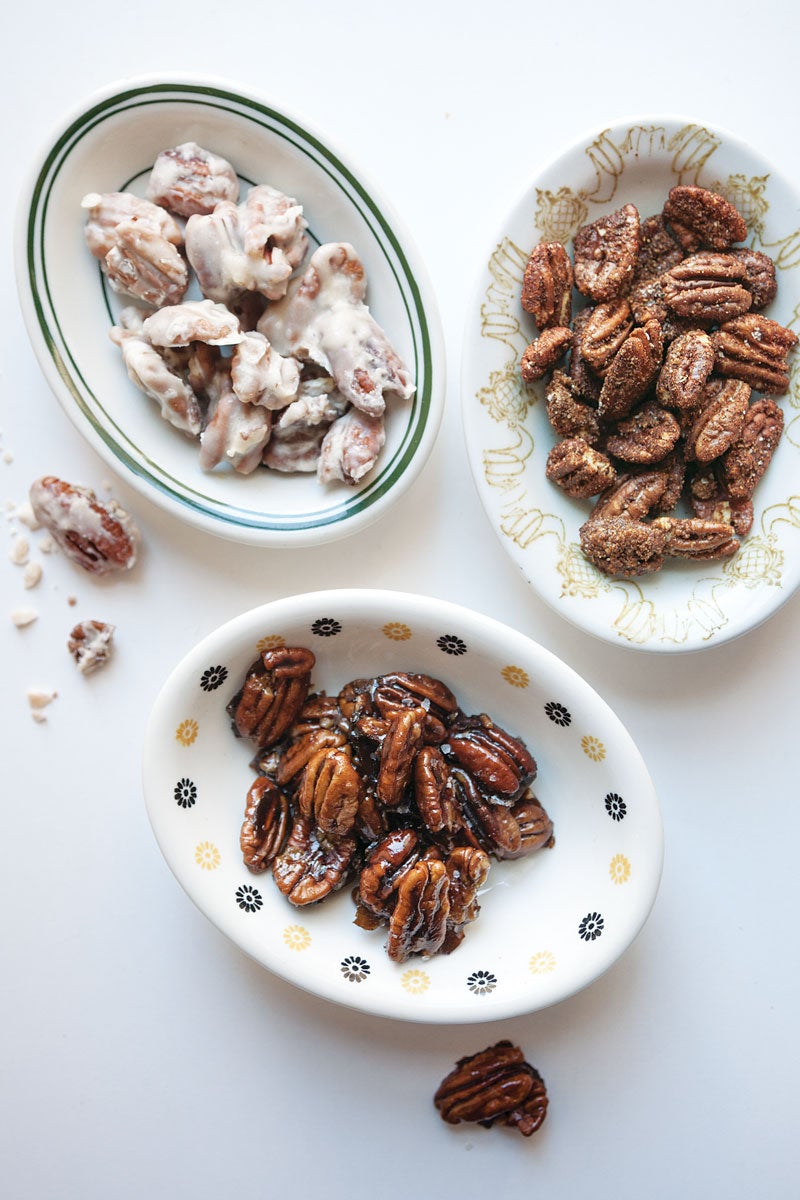 One of our favorite ways to eat pecans is out of hand, not only raw but toasted and flavored. Bite-size and buttery, the nut halves are the perfect foundation for countless spice combinations and glazes. During the holiday season, we keep bowls of the prepared nuts around for nibbling on alongside aperitifs before the meal. Below are three of our favorite pecan snack preparations. —Kellie Evans
Candied Pecans
Sugar-coated to sticky perfection with a mixture of brown sugar and balsamic vinegar, these candied pecans will have everyone but the dentist reaching for more.
Glazed Pecans
Here toasted pecan halves are tossed with vanilla-sour cream coating to make a sweet, tangy brittle, then broken into pieces before serving.
Spiced Pecans
For this addictive snack, pecans are dusted with a bright confetti of spices, including paprika, cayenne pepper, cumin, and allspice.