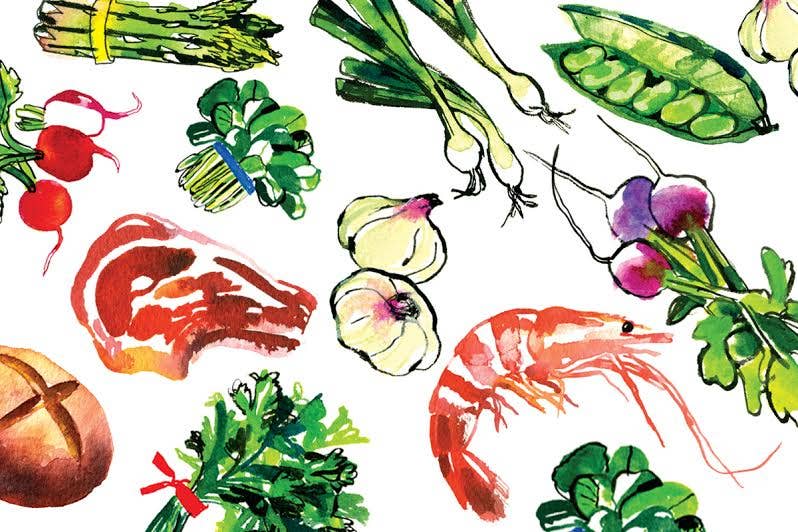 Culture
Saveur Brand Extensions 2013
​SAVEUR's 2013 brand extensions include events, books, television, radio, and more. Here is a selection of our favorites.
EVENTS AND AWARDS PLATFORMS
In 2013, SAVEUR.com hosted the fourth year of our Best Food Blog Awards—an editorially-driven program that spotlights bloggers across the world whose writing, recipes, and photography are inspiring to millions. In March, fans visit Saveur.com to nominate their favorite blogs, returning a few weeks later to learn who made the cut as a finalist and cast their vote for winners in 13 categories. Winners were announced online, and in late May, the winners were celebrated with a culminating event at Bellagio in Las Vegas. Perennially buzz-worthy, the 2013 BFBAs drew approximately 10 million impressions and cemented SAVEUR's role as the definitive voice in the food blogging space.
See photos and more from the 2013 Best Food Blog Awards »
2013 marked the inaugural year of the SAVEUR Culinary Travel Awards. Inspired by our twenty years of traveling for food, this thoughtfully curated best-of list recognized more than 150 cities, hotels, restaurants, airlines, cruise lines, and tour operators that cater to those who live to travel, and travel to eat. Winners were selected by SAVEUR editors and an expert panel of travel and food experts honored a global list covering everywhere from Barcelona to Buenos Aires; simultaneously, our readers voted in an online survey, with their selections running along side the experts' picks in seventeen categories. Beyond the immersive online experience, the awards were celebrated in person at a glittering cocktail party on the roof of New York's Gramercy Park hotel.
See the 2013 Culinary Travel Awards microsite and winners list »
See photos from the Culinary Travel Awards party in New York City »
For four years running, the SAVEUR Summer BBQ has kicked off of the summer event season with some of the country's hottest chefs cooking favorite seasonal dishes for a vibrant, hungry crowd. In 2013, set against the backdrop of the Hudson River at New York City's Boat Basin Café, 600 guests sampled chefs' dishes hot off the grill, along with specialty cocktails, fine wine, and craft beer. With a guest list of chefs, SAVEUR editors, ticket-holding consumers, and friends of the magazine, the party was celebrated everywhere from Metro New York to New York Magazine, Eater to Serious Eats. The SAVEUR Summer BBQ has become nationally recognized as one of the best summer celebrations to attend.
See photos, video, and recipes from the SAVEUR Summer BBQ »
In 2013, SAVEUR published three cookbooks in our "Easy" series: Easy Mexican, Easy Italian, and Best Cookies. Each is full of authentic, delicious, eminently approachable recipes, empowering the home cook to make food that has the verve, soul, and flavor of the world's best kitchens.
SONY e-book
SAVEUR created "A Year of Simple Weeknight Meals" eBook exclusively for SONY, consisting of 260 recipes featured in our "Simple Weeknight Meals" email. The recipe eBook, as well as 12 videos from SAVEUR's "Ask the Test Kitchen" series were pre-loaded to SONY's Xperia Tablet Z: Kitchen Edition, which launched in September 2013.