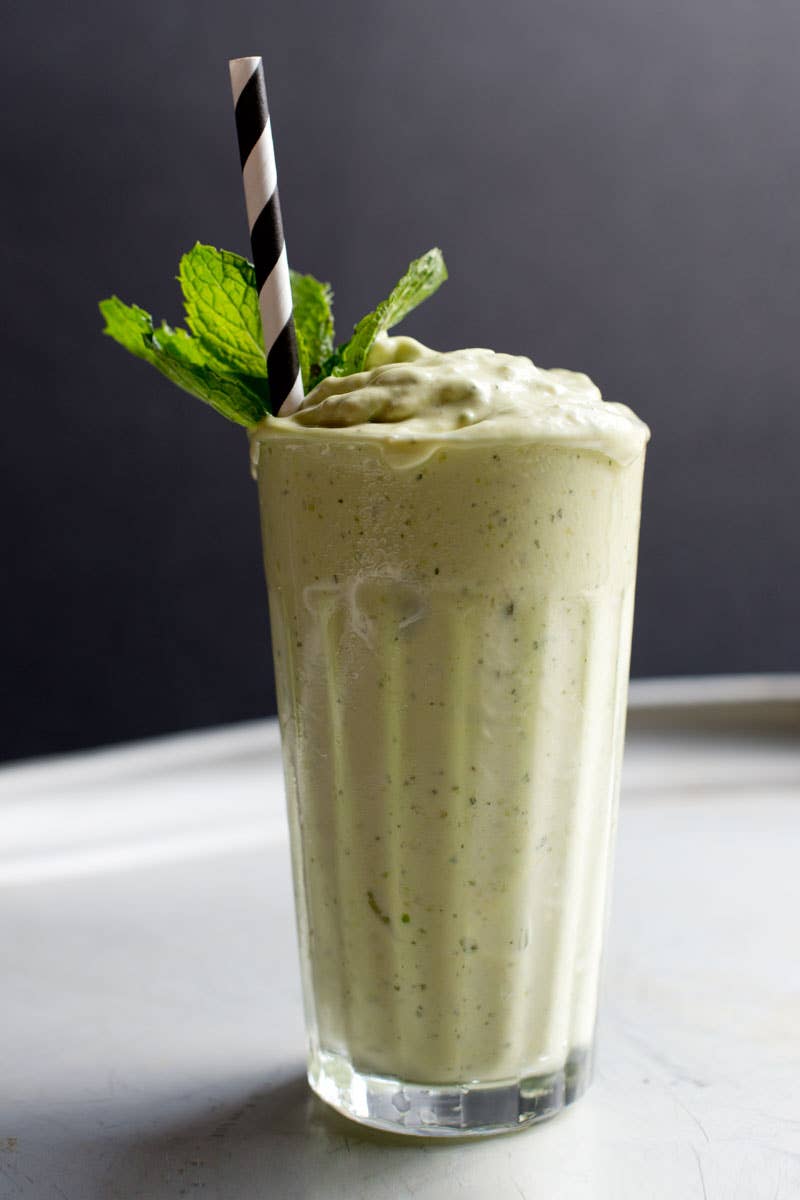 Travel
Cape Town Classic
An avocado-mint milkshake from South Africa makes a cooling summer treat
On a blistering summer day, one milkshake puts all the others in the world to shame: the fresh avocado and mint shake at the Royale Eatery, a burger and shake shop on Long Street in Cape Town, South Africa. Made with just three components (mint, avocado, and vanilla ice cream), it is as dense as poured concrete and as sweet as a summer love.
My first visit to the Royale Eatery in Cape town, South Africa, was almost a decade ago. The Royale was young then; it opened its doors in 2003. One of the staff members at Daddy Longlegs, a nearby boutique hotel, first pointed me toward the restaurant. He said that it was locally owned, and that the burgers and shakes were outstanding.
I wavered over the selection of hand-ground and mixed burgers. Did I want ostrich? Lamb with roasted red pepper pesto and caramelized onions? Wagyu on a pretzel roll? But where the milkshake was concerned, the decision was easy. My appetite lunged for that gorgeous green shake and there was no stopping it.
Over the years, I've tasted the Royale's other shakes. Some, such as Horlicks—a malted milk drink similar to Ovaltine—or chocolate-coconut, cater to my inner child; others, like the chai and fresh banana; espresso, Jack Daniels and peanut butter; and Patron coffee tequila, are decidedly grown-up. They're all delicious, but when the sun pounds down, the avocado-mint alone beats the heat.
The glass comes filled with pale green chill and coated with condensation, with a sprig of fresh mint standing at attention at the juncture of glass and cream. Sinking the straw into the milkshake demands delicate, stubborn negotiation. (Sure, it's possible to cheat and use the long-handled spoon to dig in, but where's the fun in that?) What's in the glass is as fresh as a winter morning. The shake is high-cal sin: rich and dense, with a creamy texture bolstered by the fat of the avocado. The fruit cuts through the ice cream's sugar; unlike most milkshakes, it's just sweet enough instead of cloying, and the mint adds a fresh, herbal flavor to the freezer-fresh temperature. The first mouthful sends summer scurrying—proof that cold comfort can be the best.
Royale Eatery
273 Long Street
Cape Town, South Africa
Tel. 021/422-4536