Early to Rise
SEA RANCH, CALIFORNIA
06:45AM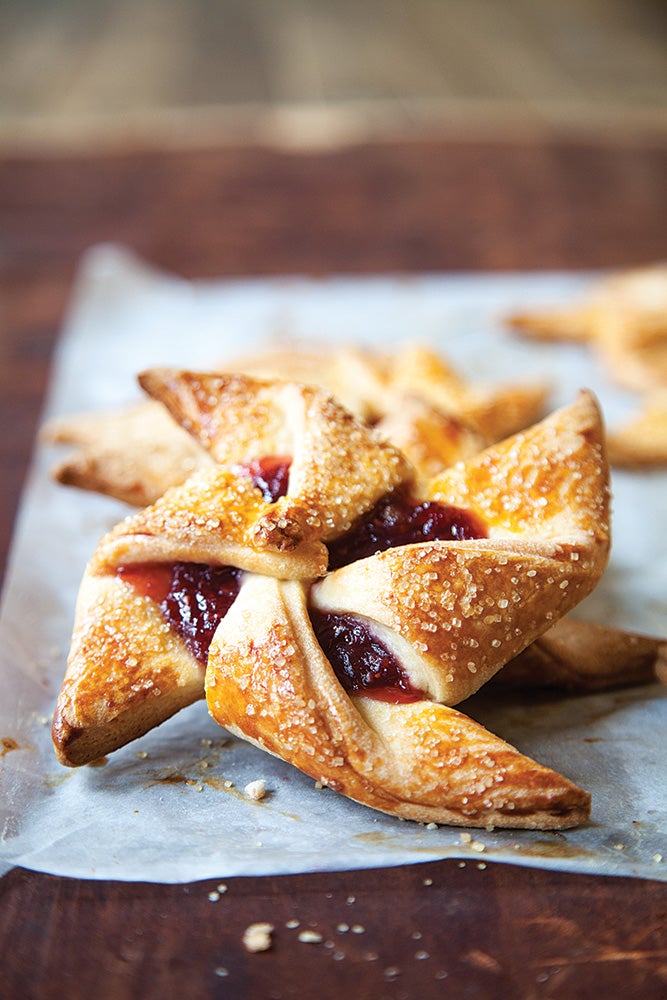 By the time the sun comes up on the Sonoma coast, my partner, Hilla, and I have been at the bakery for three hours. When we got here today at 3:30 a.m., the first thing we did, as always, was make coffee. Then I started mixing the country wheat dough for our lunchtime sandwich bread. Once it was resting in the walk-in, I turned to rolling out and folding croissant dough. It's flaky and airy, and I use it for everything: plain, almond, and chocolate croissants; ham and Gruyère and spinach and feta ones; sesame sticks and knotted morning buns dusted in cinnamon sugar. All of these will go in the oven at 7 a.m., so when the doors open at 8, the crowd lined up outside can eat them warm. Our big, puffy sticky buns take a little longer, so they're already baking, along with Hilla's blueberry and bran muffins and her orange currant and lemon poppy seed scones. Now comes my favorite part, making the pinwheels. The dough is easy—it's basically a dump-and-stir—but after you cut and fold it, the shapes are so pretty, and the cookies are delicious. Crispy and star-armed with a raspberry jam center, they get egg-washed to bring out a nice golden color in the oven. And, because I like texture, I sprinkle them with crunchy turbinado sugar. We'll display them with everything else we're selling today; the people up here love it all. The work is a challenge: I've never liked getting up so early. Then again, it's been ten good years of sunrises.
Twofish Baking Company
35590 Verdant View
The Sea Ranch, CA 95497
707/785-2443
See the recipe for Raspberry Pinwheels »
Fact:
With more than 7 million tons produced annually, coffee is one of the planet's most popular drinks. Indeed, the world's java lovers consume 584 billion cups of coffee each year. That amounts, on average, to more than 18,500 caffeine-fueled cups per second.