Room with a View
LOS ANGELES
06:21AM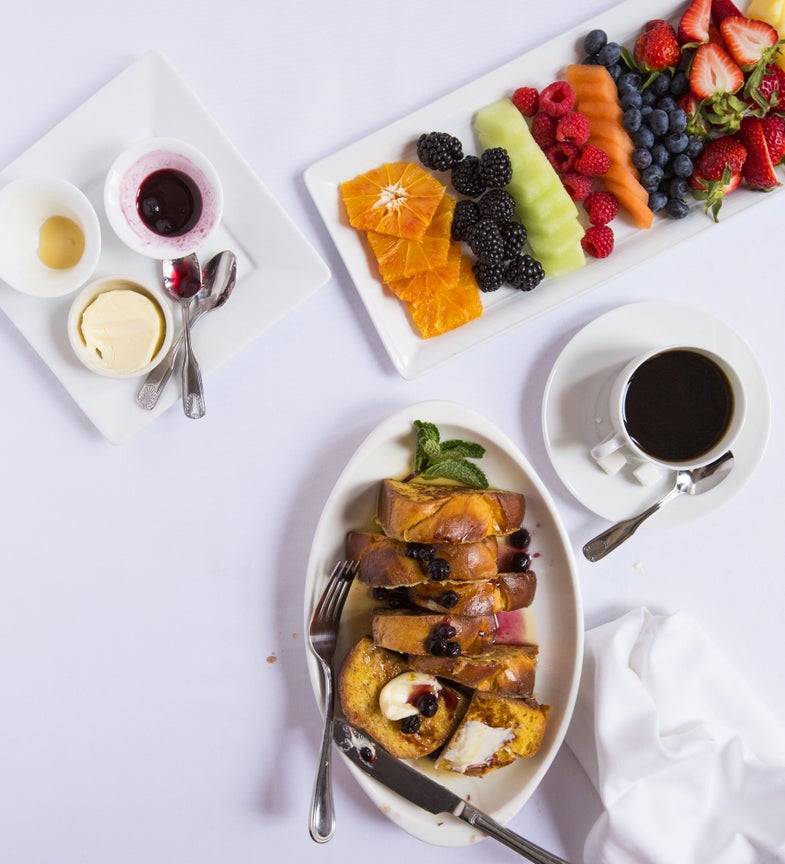 If you rise early enough in Los Angeles, you will often find a chill in the air and sometimes even a blanket of fog. At this hour at the Hotel Bel-Air, a smoky blue dawn embraces the estate's palm trees and bougainvillea vines, dewdrops glisten like gems on the chaise lounges, birds dart in and out of patches of mist. Wrapped in a plush throw on my terrace, I cuddle up to a room service breakfast served to me by a dapper waiter named Felix, who pours strong French press coffee as if he were performing a ballet move. Brioche French toast is nothing new, but this one is ravishing, kissed with vanilla and dressed to the nines in a blueberry compote. In between bites, I nosh on strips of house-smoked salmon and pieces of perfectly ripe fruit. From a basket of pastries I pluck a pain au chocolat: not skimpy on the chocolate and intensely buttery. The reflection of the rising sun shines from the window of some movie star's mansion across the canyon. I pour a second cup of coffee, trying to imitate the finesse of Felix, and sit back to take in the view, reveling in how completely decadent it is to be up so early and to feel so glamorous.
Sara Kate Gillingham is the founder of thekitchn.com
FACT:
In 1893, the Waldorf Hotel in New York City became the first hotel in the world to offer room service_,_ an amenity that attracted A-listers from inventor Nikola Tesla to gangster Bugsy Siegel.